When an employee's work anniversary or birthday occurs, Recognize's Anniversary feature can carry-out automatic recognition. So in order to activate this feature, the following actions must be completed:
Determine Privacy Settings:
Determine whether or not your staff would be comfortable having either their birthdays or work anniversaries publicly celebrated.
Toggle these privacy settings via the Company Admin/Settings portal, under the 'User Profile Settings/Birthday & Anniversary Privacy' section:

Anniversary Privacy (activate to make these recognitions private)
Birthday Privacy (activate to make these recognitions private)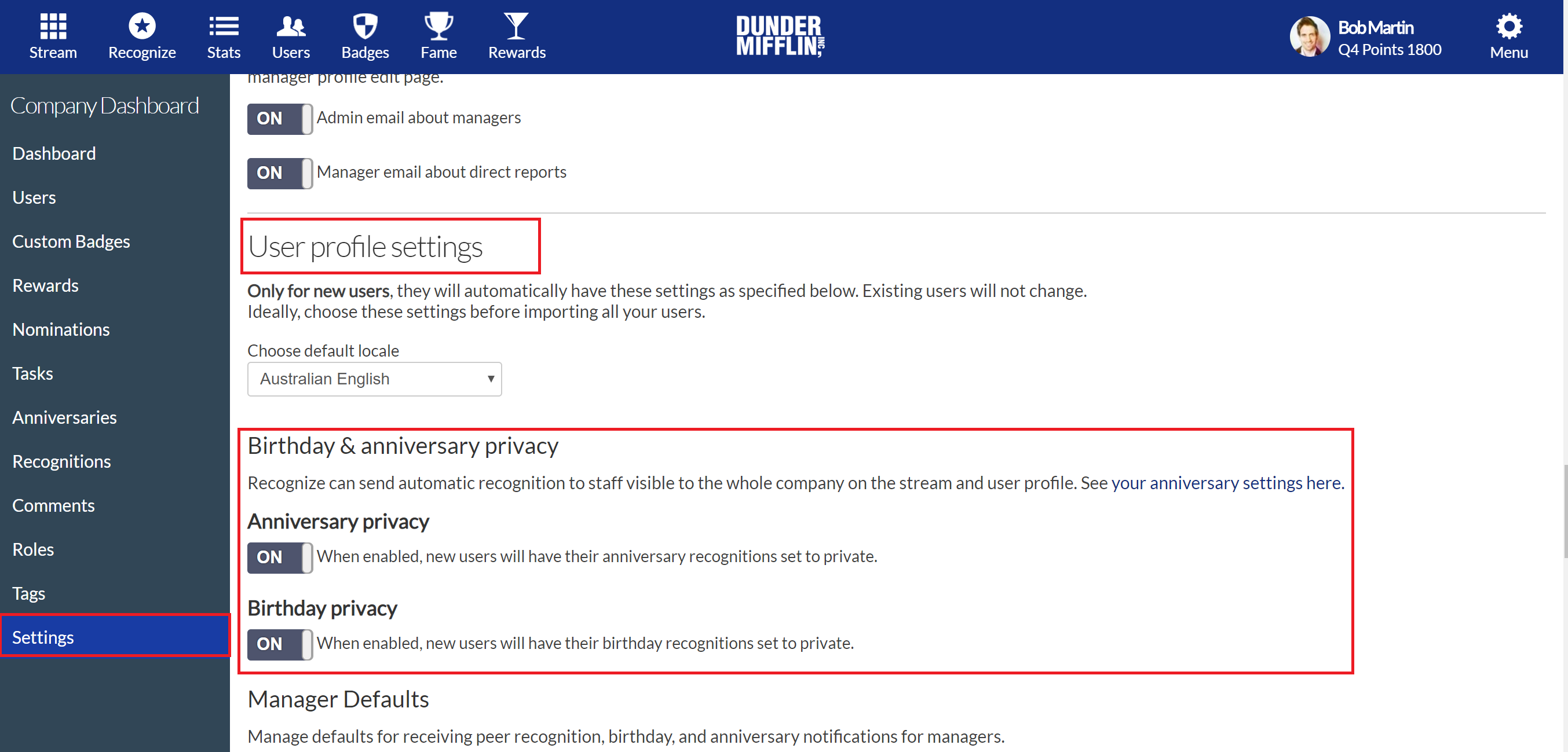 Enter Anniversary/Birthday Data:
Ensure that the start date and/or birthdays of each employee have been entered into the platform.
If not, you can add them through one of 3 ways via the Company Admin/Users portal: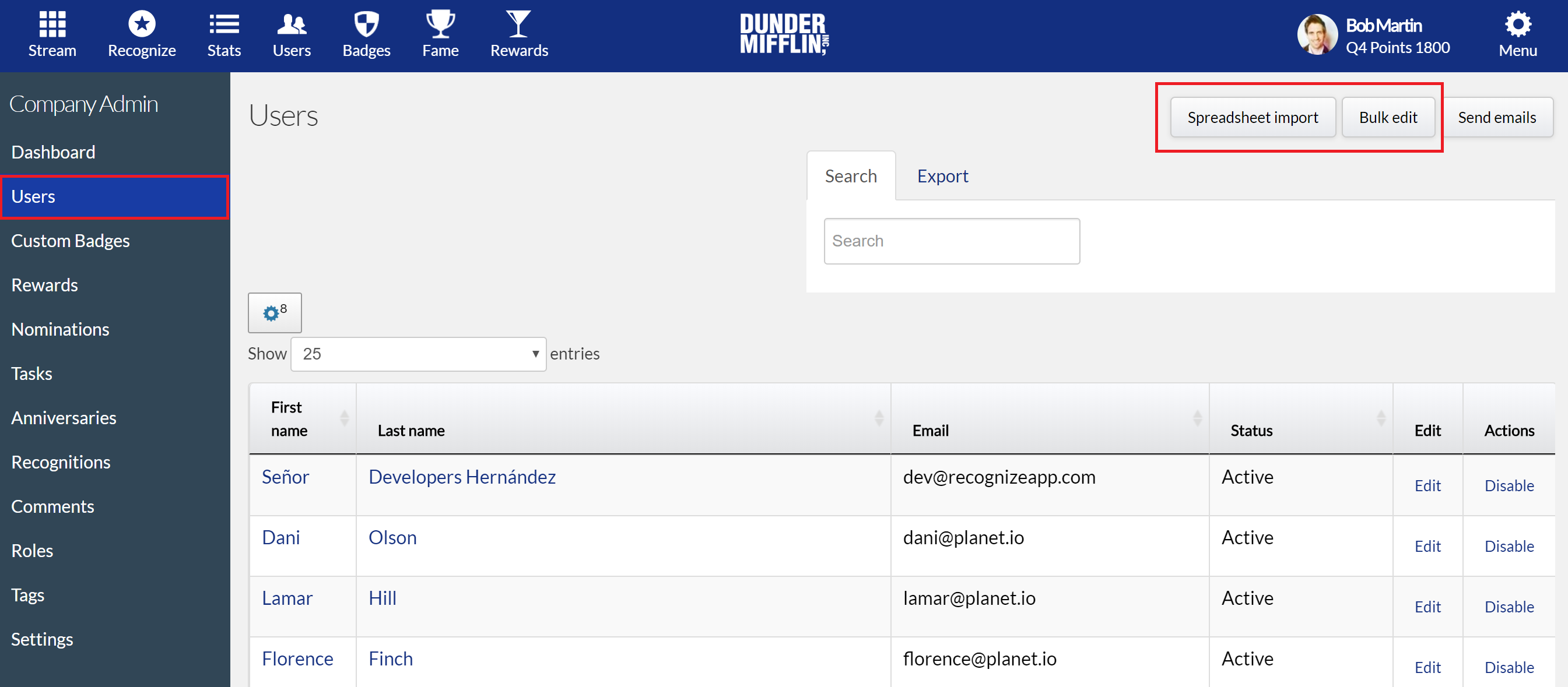 Enable Anniversary Recognitions:
Enable the 'Anniversaries' feature through the Company Admin/Anniversaries portal.
Toggle the optional, pre-populated anniversary badges to activate them. Make sure you only turn them on once you are ready to launch Recognize to your whole company:

Birthday (annual birthday celebration)
Work Anniversaries (range from 1 week up to 60 years)

You also have the option to customize the description, image, and points value of each badge.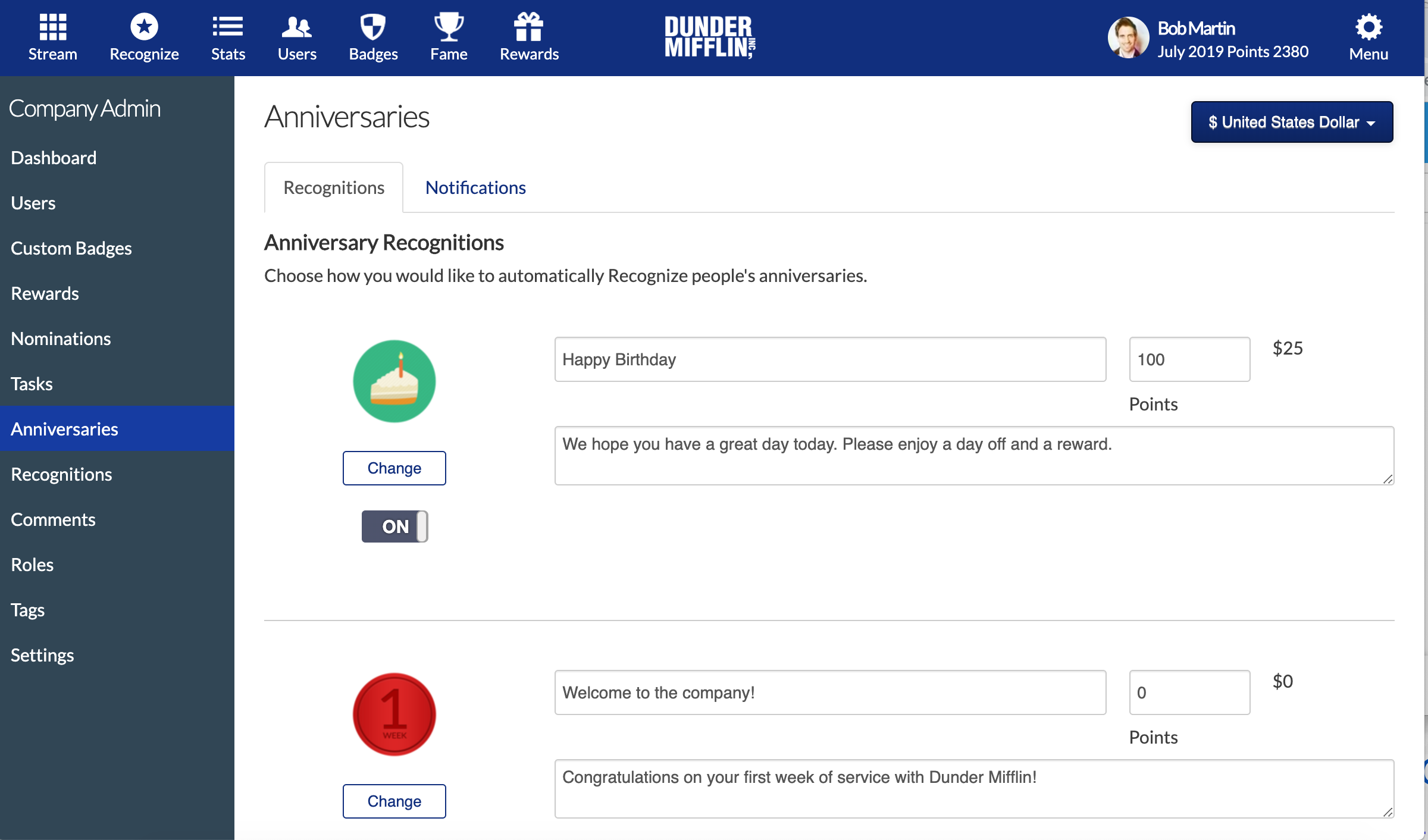 Customize Anniversary Notifications:
Determine which company roles will be notified in advance of an employee's birthday or work anniversary through the 'Notifications' tab under the Company Admin/Anniversaries portal.
Check the corresponding boxes (next to each company role) for them to receive 'Anniversary' and/or 'Birthday' notifications:

Roles (will be notified of anniversaries throughout the company)
Team Managers (will be notified of the anniversaries for their respective teams)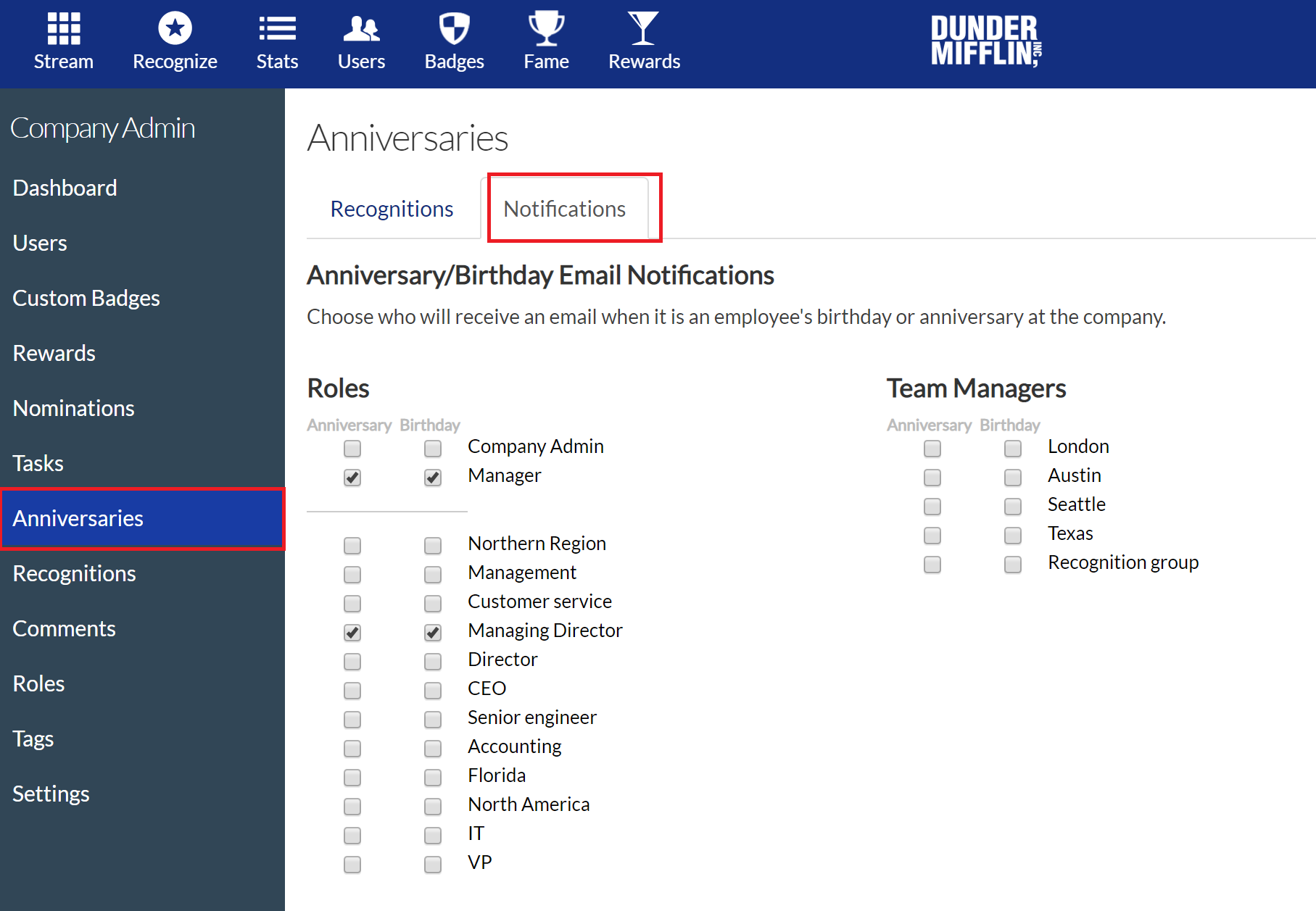 Please refer to the 'Setting up an anniversary' help article for further details.