Creating Tasks through the Recognize platform is an effective way to engage with your employees. These action items can correspond to either self-reported achievements or requested, verifiable actions. For example, you may create an initial task for everyone in your organization to sign-in to Recognize for the first time.
Here are the proper steps for leveraging tasks in the Recognize platform:
Enable Tasks:
Enabling the task feature can be done via the Company Admin/Settings portal.
Under the 'Tasks' section, toggle the 'On' button next to 'Enable Tasks'.

Create Tasks:
Via the Company Admin portal, select Tasks from the left-side menu.
Select 'Manage' on the right-side menu, followed by 'Create Task'.
Populate the following fields for each Task:

Name (name of task)
Value (optional; assigned task points for reporting purposes)
Categories (optional; tags the task to a specific category - e.g 'Onboarding')
Roles (optional; can be assigned to a specific company role - e.g. 'New Hires')

Note: in order to assign a task, this field must be completed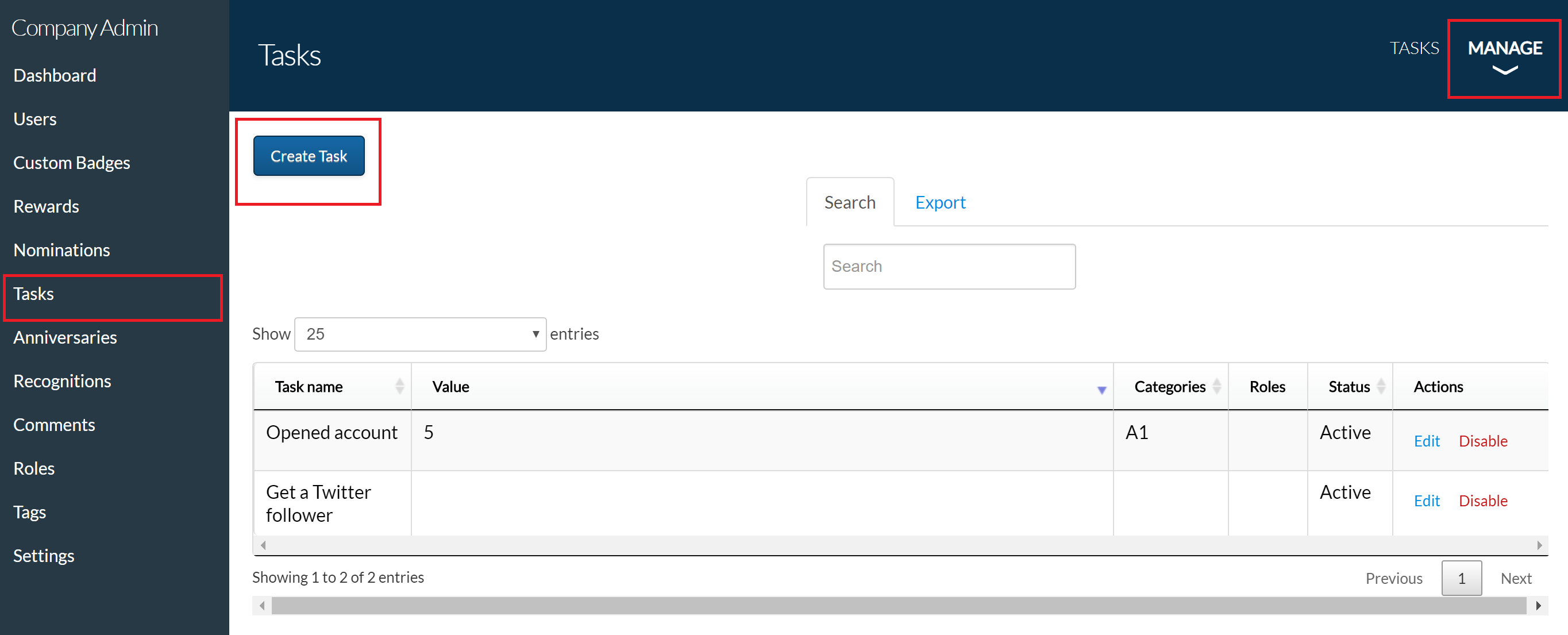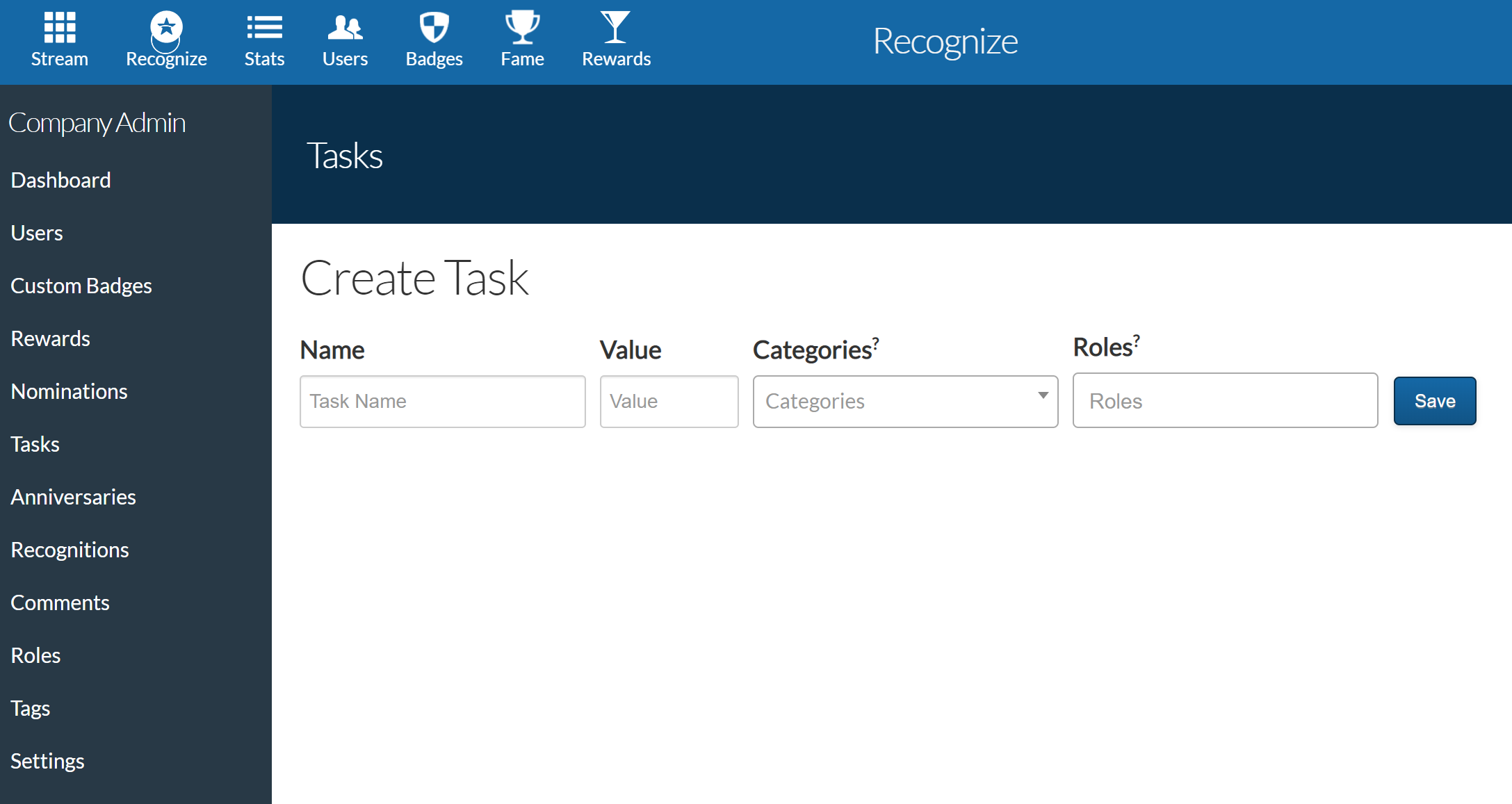 Assign Tasks:
After creating a task, select Users from the left-side navigation column
Click the 'Toggle column visibility' icon, and choose 'Company Roles' from the drop-down menu.
Under the 'Company Role' column, enter the role that corresponds to your created task.

This will automatically assign your task to that user's account.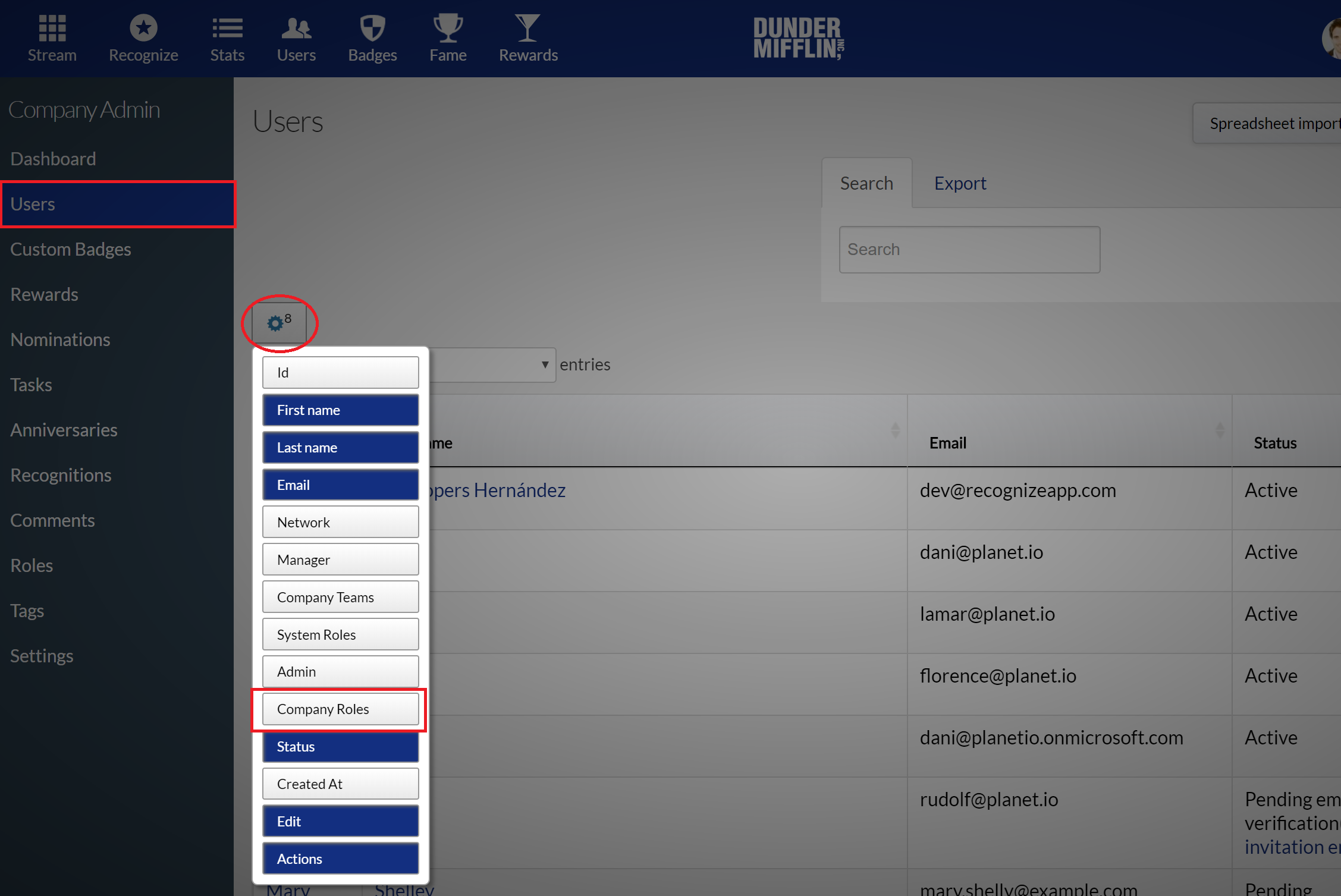 Approve/Deny Tasks:
Once tasks are created, they can be approved/denied via the Company Admin/Tasks portal.
Once in the Tasks menu, all of the users' tasks can be filtered by interval/time period.
Each task's 'Status' is featured on the far-right side:

Approved (previously approved task)
Denied (previously denied task)
Resolve (required action)

Once 'Resolve' is clicked, a small menu pop-ups with the task details and a few options:

Approve or Deny
Add message (optional message can be added to accompany the action)

Click 'Submit' to complete the task approval/denial.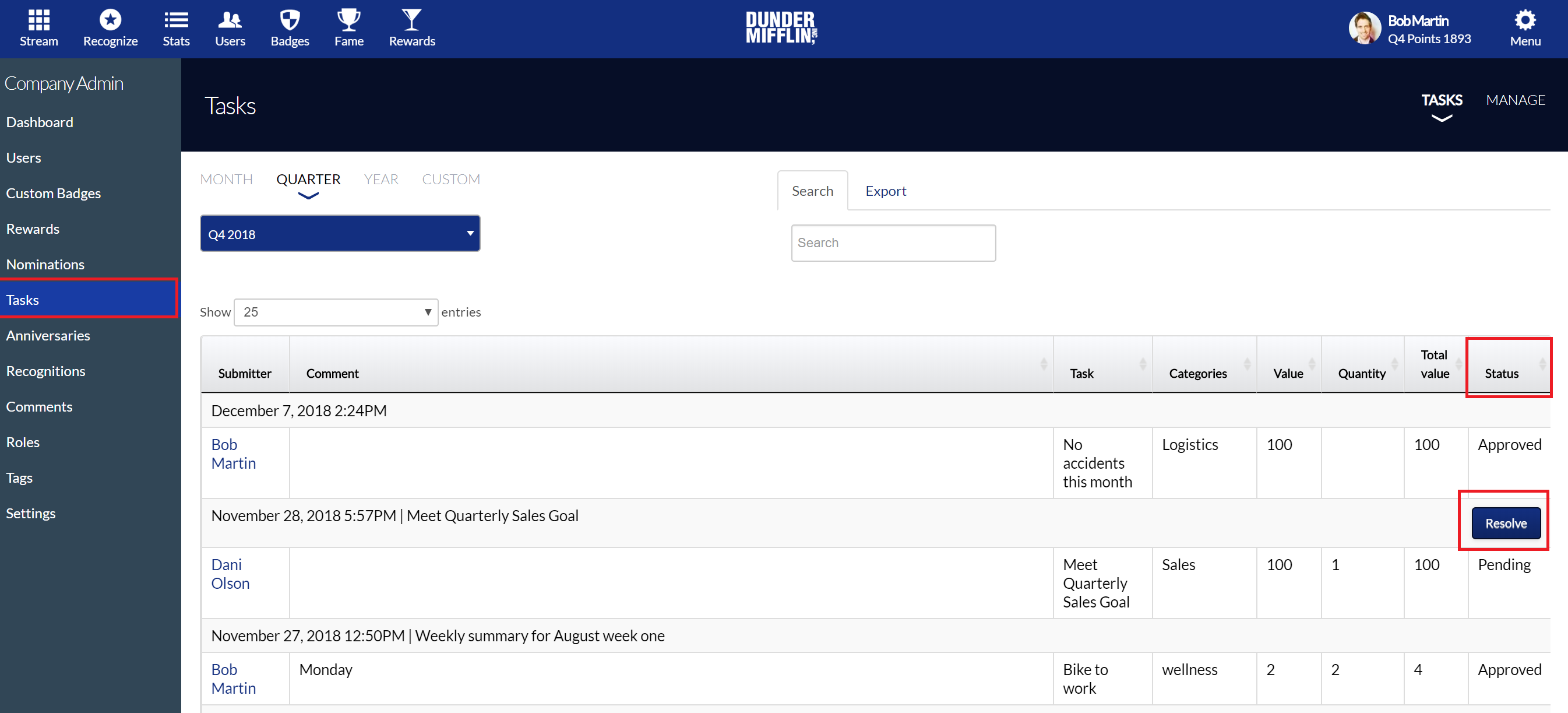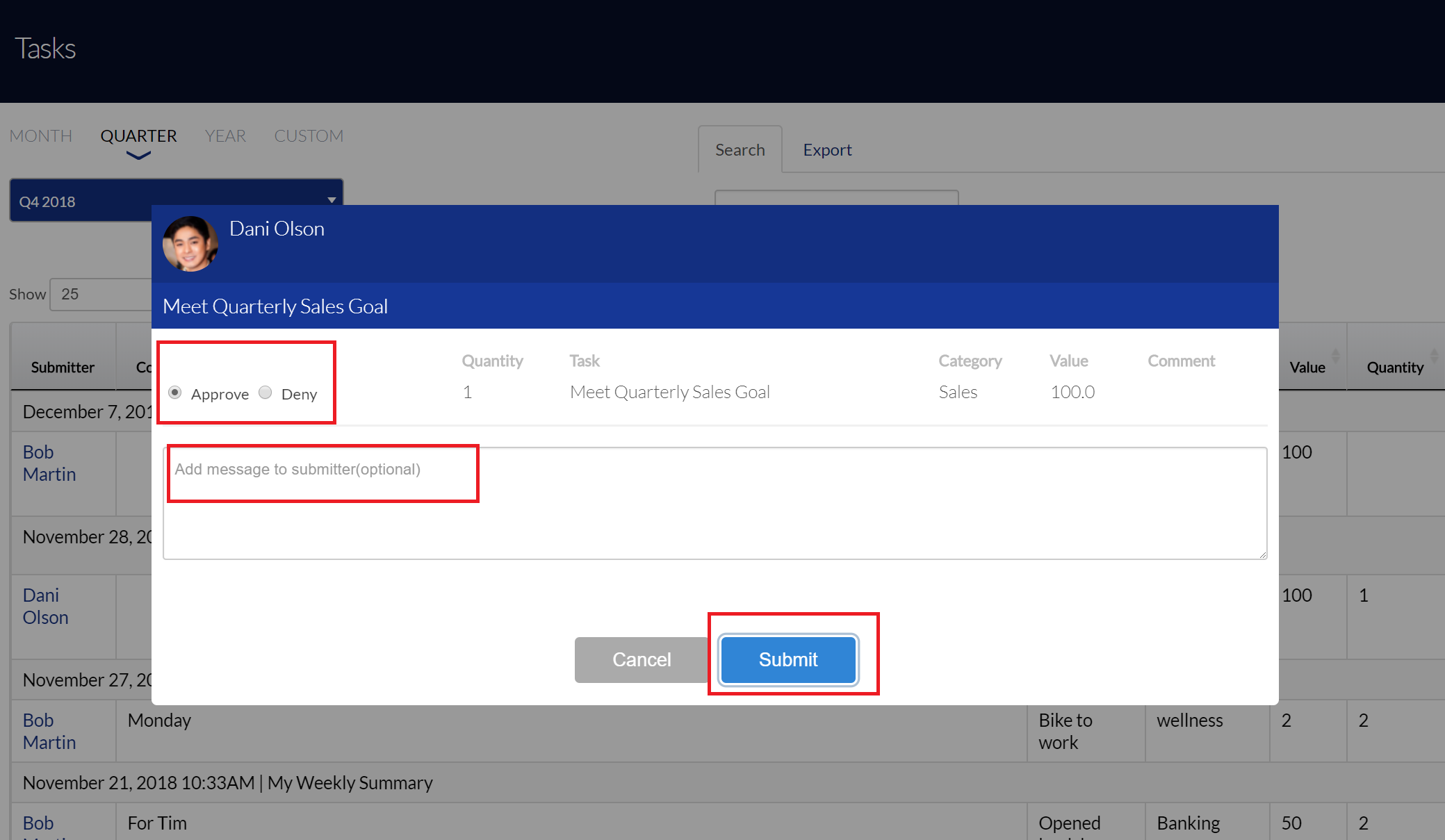 Please refer to the 'How do I use tasks?' and 'How to Create and Assign Tasks' help article for further details.