Some companies decide to delay the launch of Rewards to give employees and leaders the opportunity to get used to recognizing each other without points first. This also gives companies time to work through the finer details of budgeting for Rewards. Whatever the reason for delay, you will want to be sure to communicate the launch of Rewards to employees when the time is right. Depending on your company culture, this may be effective by sending an email, posting on digital signage, announcing at a company event, or all of these.
Here's an email template to get you started with communicating the launch of Rewards!
Dear employees,
Since the launch of our new Recognition platform, we've seen lots of Recognition activity between employees and we're really pleased with the engagement. Because of this success, we're thrilled to announce an exciting new addition to our platform: Rewards!
Beginning on DATE, employees will be eligible to earn points on all/some of the badges they receive/give, which they can use to redeem towards gift cards/company swag/time off. Employees can also earn points for validating or "liking" someone's recognition or by receiving a "like."
Check out this quick video on How to Redeem Points for Rewards!
To take a look at all the options for redemption first-hand, you can log in to your account, and click on the Rewards icon in the top left menu.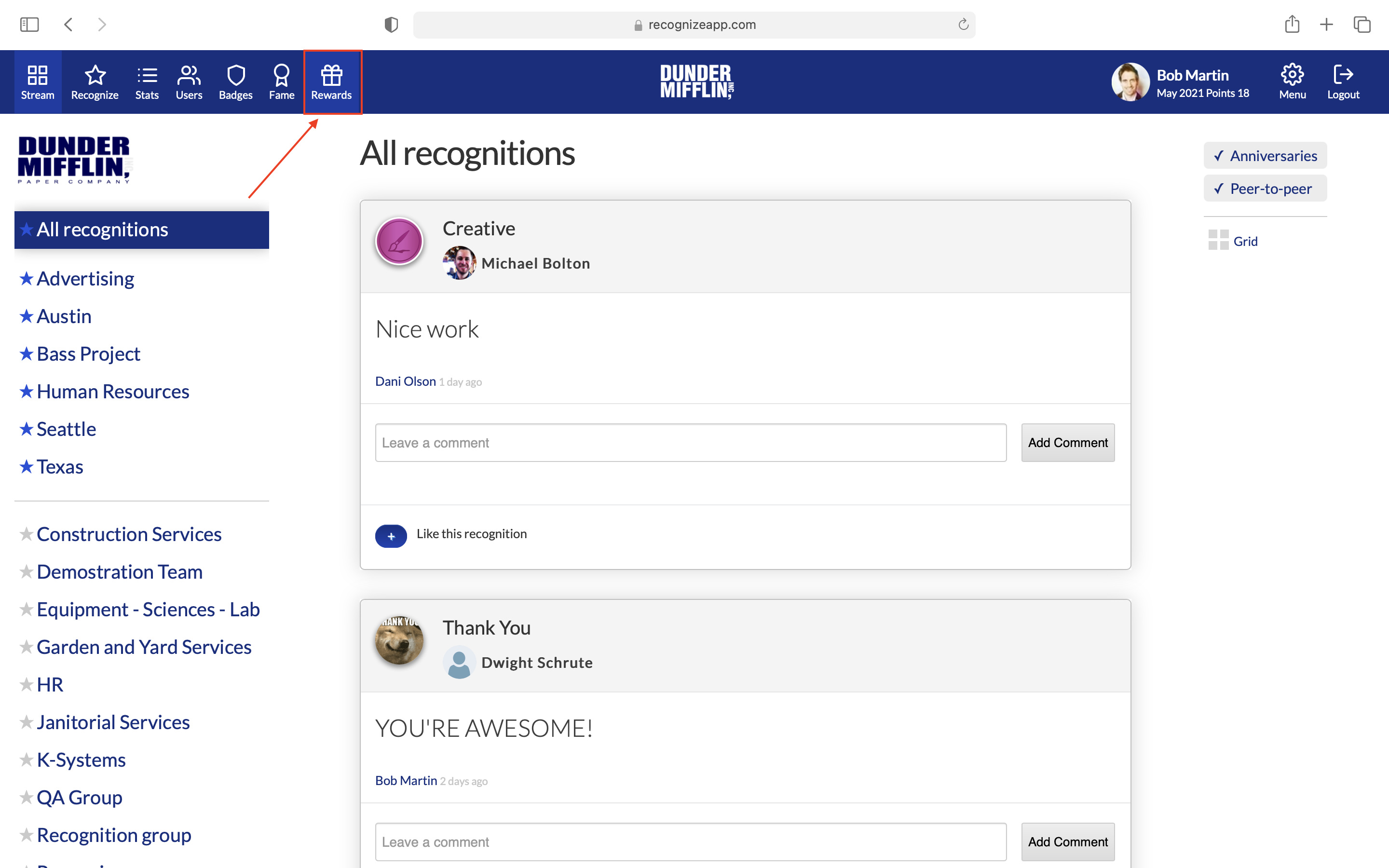 You'll find your total redeemable points at the top of the page, and each reward will have details on how many points are needed for that reward.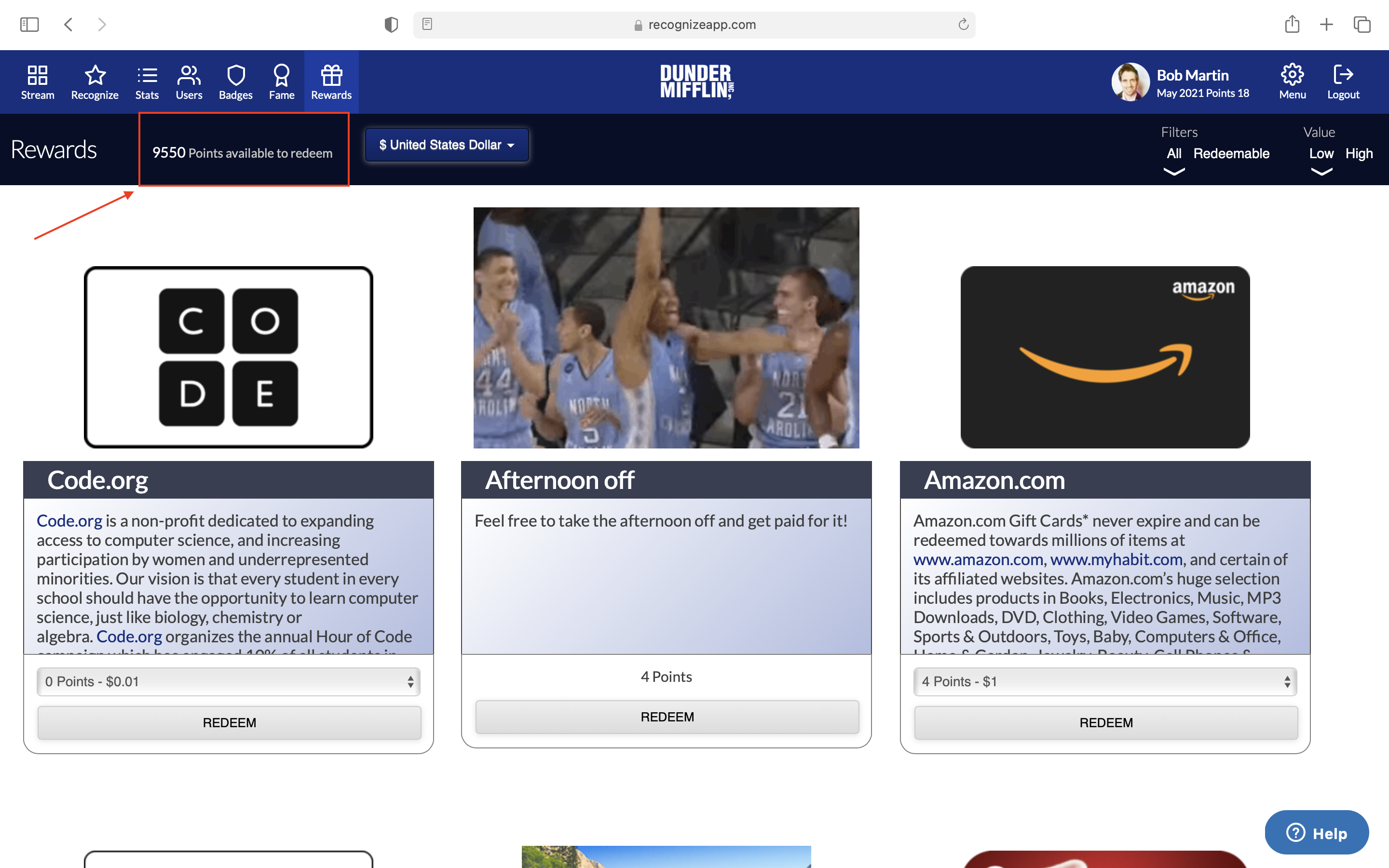 We really hope you enjoy this new addition to our Recognition program!
Rewards Launch Graphics