If a user has forgotten their Recognize password, Admins have the ability to reset their password through the admin portal.
How To Reset A User's Password
1. Select 'Menu'
2. Select 'Company Admin'
3. Select 'Users' from the left-hand menu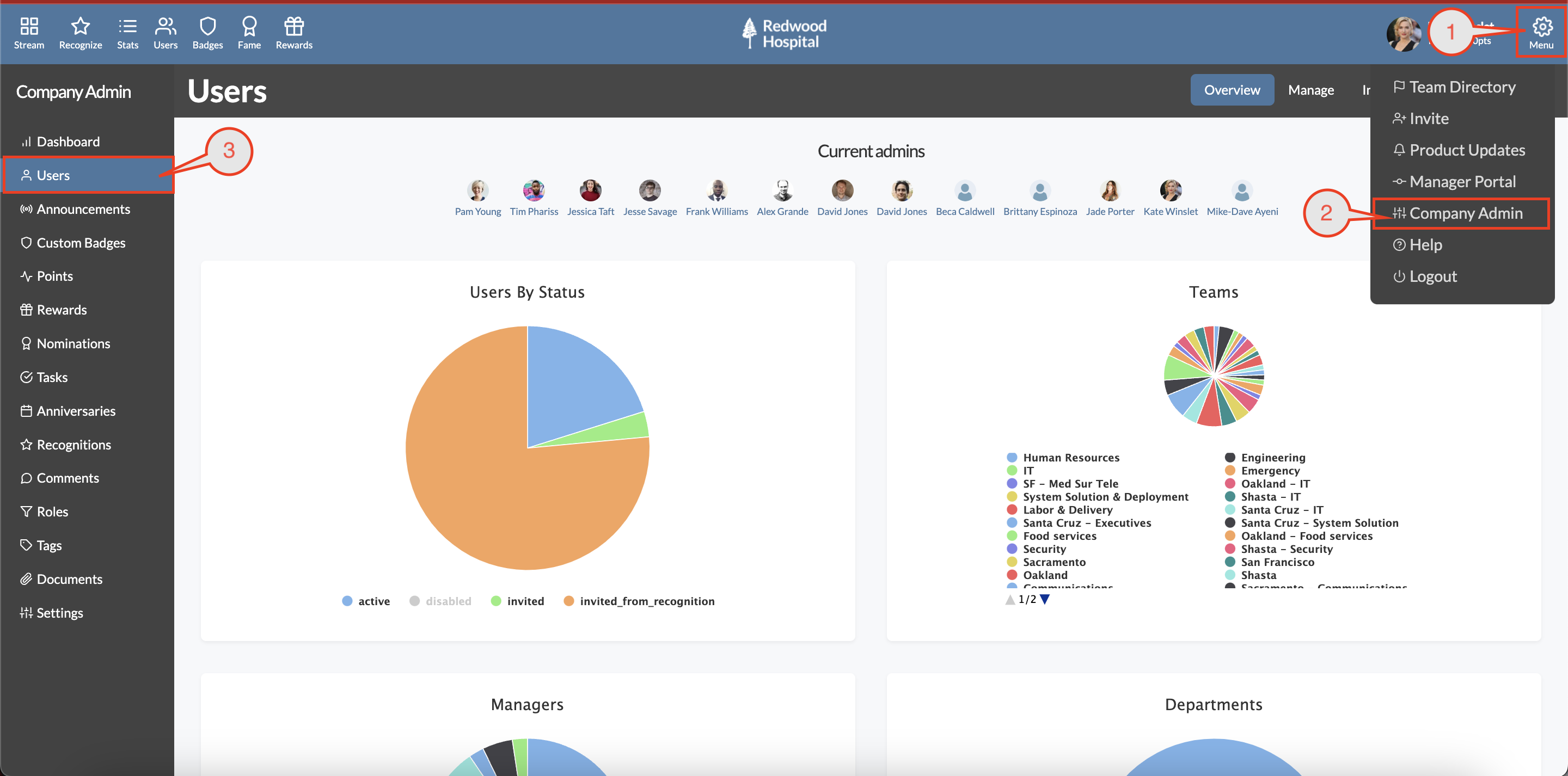 4. Select 'Manage' from the horizontal menu in top left corner of the 'Users' page
5. Click the three lines icon above the user table to reveal a list of attributes and select 'Reset Password' from the dropdown menu. A column named 'Reset Password' will appear in the user table
6. Search for the user you need to reset the password for in the search bar
7. Select 'Reset Password' in the 'Reset Password' column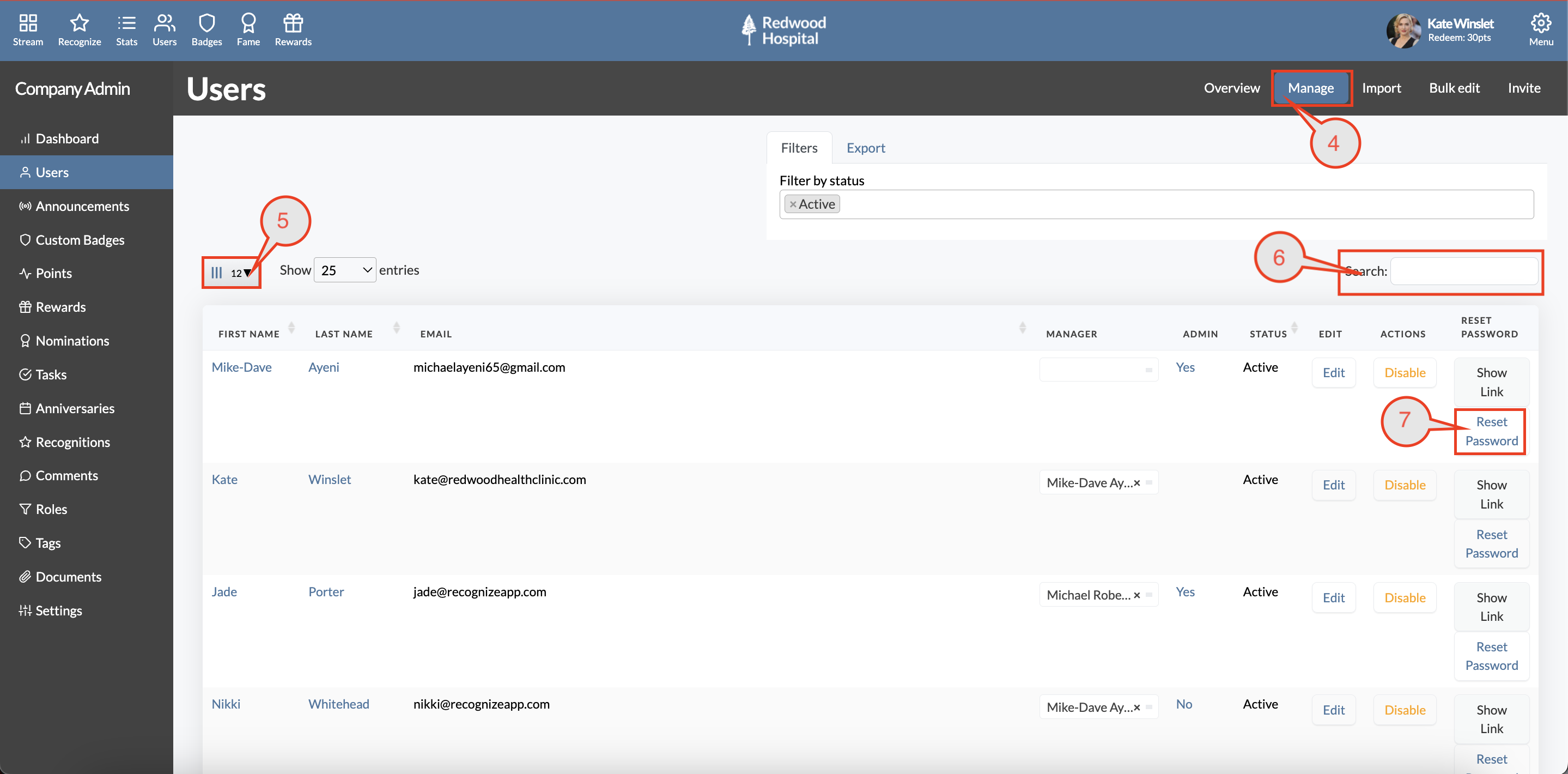 8. You can then create and send the temporary password to the employee. Once they have signed in, they can reset their password in their User Profile > Edit Profile.