Engagement emails can be turned on and off through your settings, to allow managers to receive monthly emails about their direct reports usage, and allow admins to receive monthly email summaries of the manager's usage.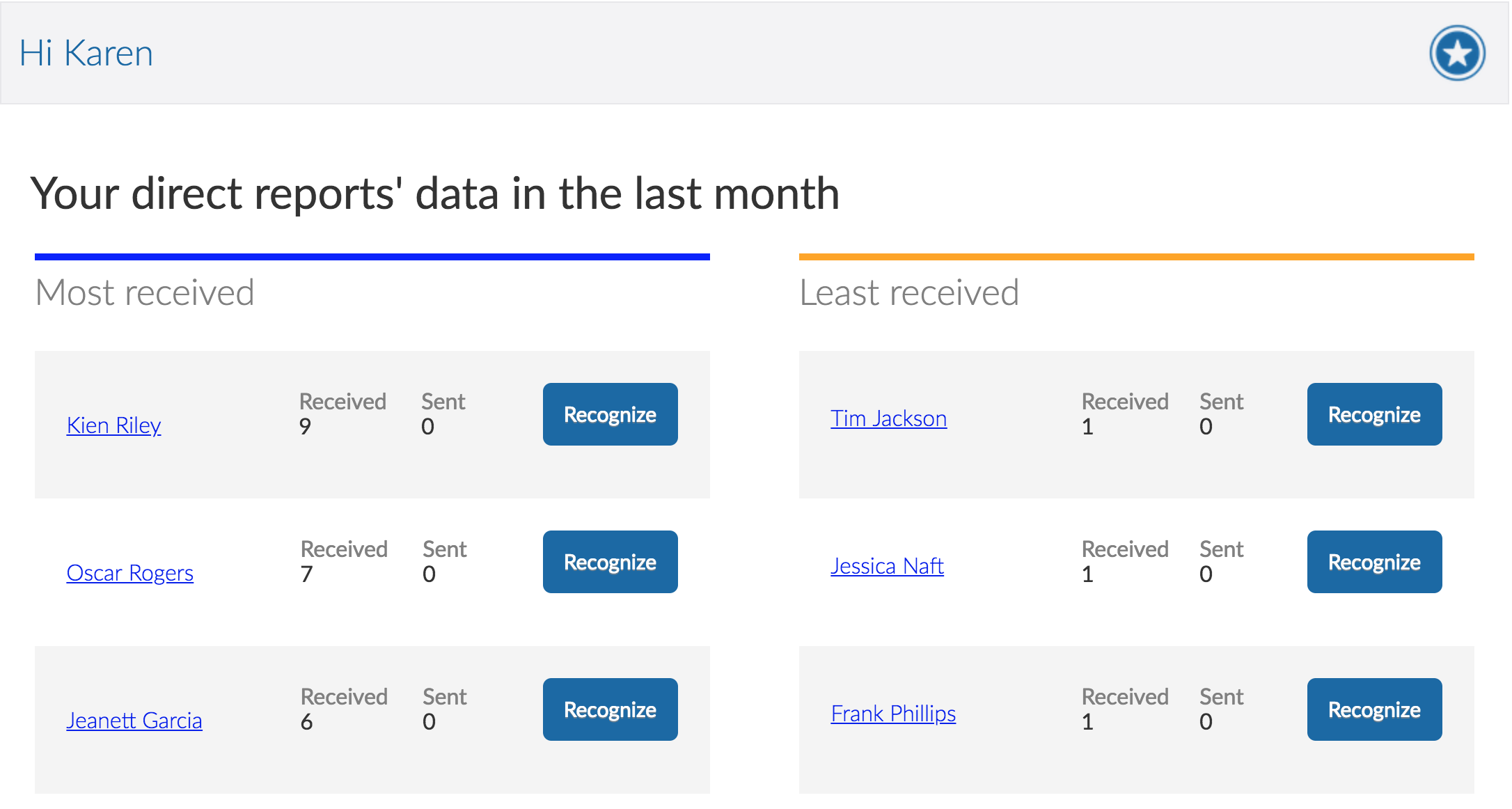 To Enable Engagement Emails:
After signing into Recognize, select 'Menu' from the upper left corner of the page
From the drop-down menu, select 'Company Admin' to access your admin portal
Choose the Settings option at the bottom, from the navigation pane on the left
Select 'User Settings' in the navigation menu to the right of the settings page to be directed to the 'User settings: Engagement emails for manager & admins' section
Toggle the option 'On' or 'Off' for Admin email about Managers
Toggle the option 'On' or 'Off' for Manager email about direct reports


To find out how to view Recognition reporting by role, see our article: "How to View Recognition Reporting by Role". If you have any questions, you can email us at support@recognizeapp.com.