After several months of using Recognize, it's helpful to see how many employees have outstanding points that have yet to be redeemed. And fortunately, the Recognize platform has built-in reporting functionality that can be accessed via the Company Admin portal:
Access the Company Admin portal and select Rewards from the left-side menu.
From the right-side menu, select 'Points'.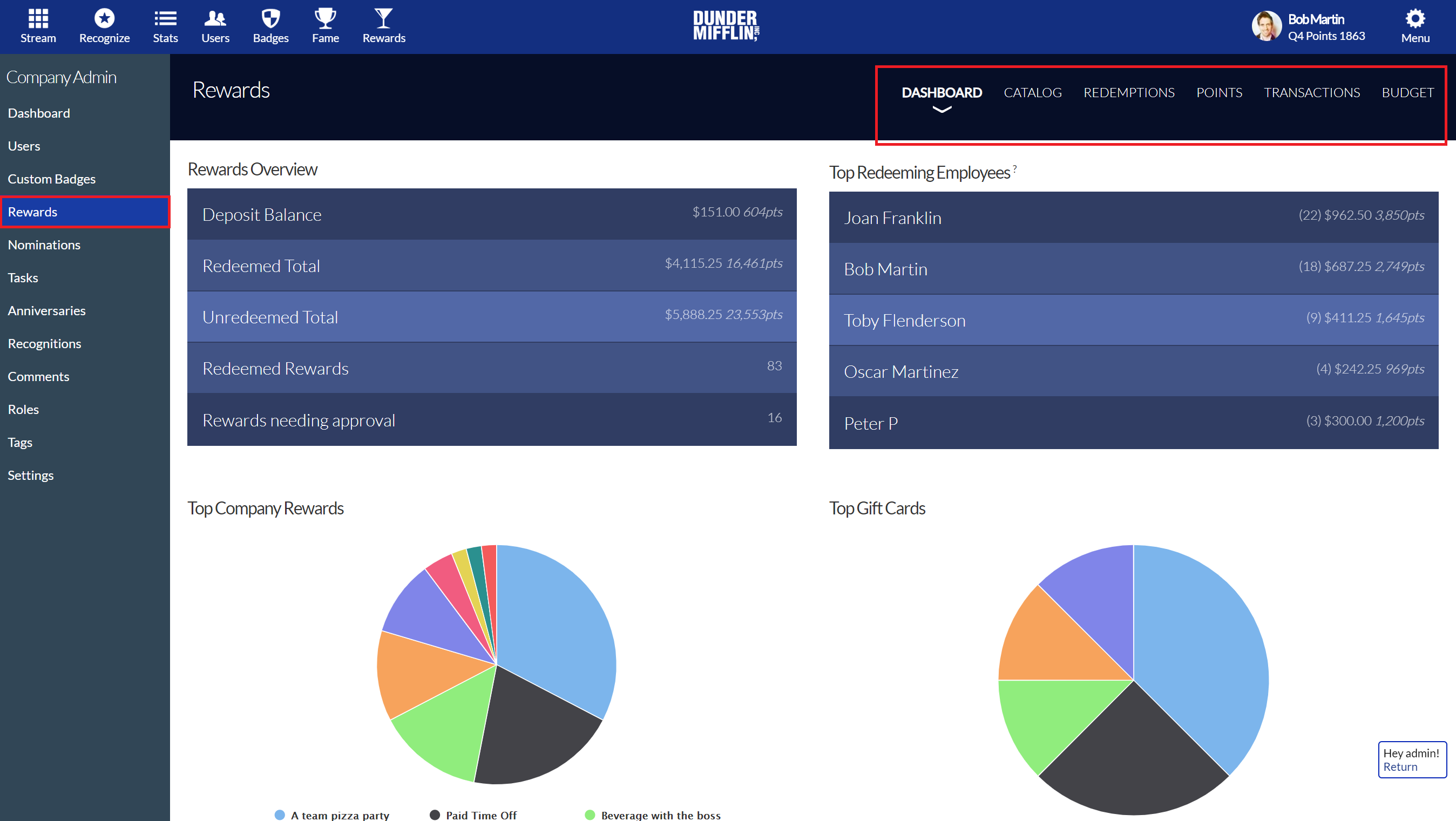 Under 'Points', select the 'Summary' option on the right-side.

Select your desired interval (e.g. month, quarter, year, or custom) on the left-side.
Toggle the 'Show ___ entries' option to 'All' to display points for all your employees.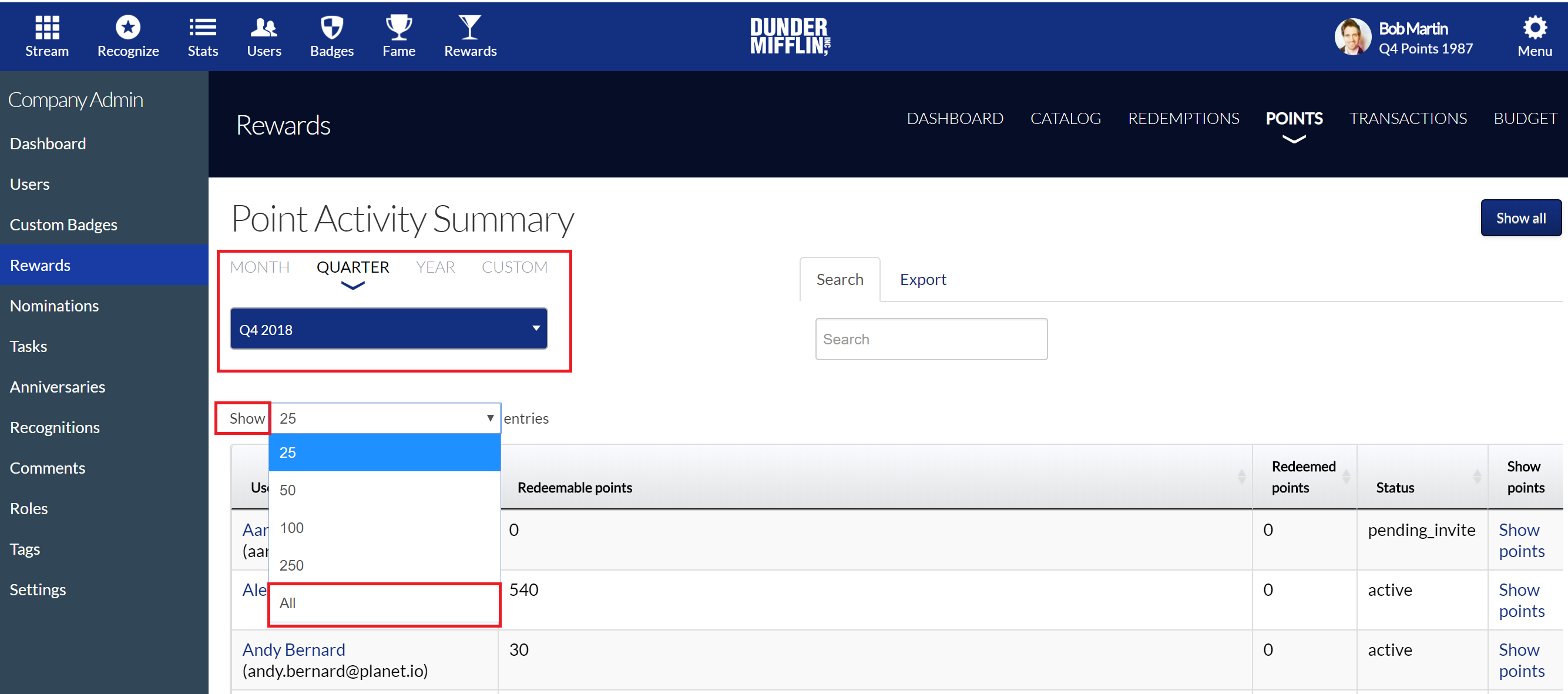 Select 'Export' on the right-side and choose your desired option:

Copy (copy of the recognition data for pasting into Word or Notepad)
CSV ('bare bones' Excel file - best for importing)
Excel (Excel data sparsed into different columns)
PDF (PDF-version of the 'Recognition' data)
Print (printable screenshot)