You have the option to print-off an Award Certificate for any recognition in Recognize! You can also generate custom award certificates here: Ready to Print Editable Employee Appreciation Awards
Printing-off recognition or anniversary/birthday certificates for your employees is a great way to enhance employee engagement - especially at upcoming team/company meetings. Here are the best steps to follow when printing out these certificates through the Manager Portal:
Searching for the Employee Recognition or Anniversary/Birthday
From the Manager Portal, select Recognitions from the left-hand menu.
Filter the recognitions through a series of options (e.g. Date, Recipient Name, etc.).
Once you've found the desired recognition/anniversary, click on the URL under the 'Link' column.
This will prompt a new tab to open into that specific recognition/anniversary.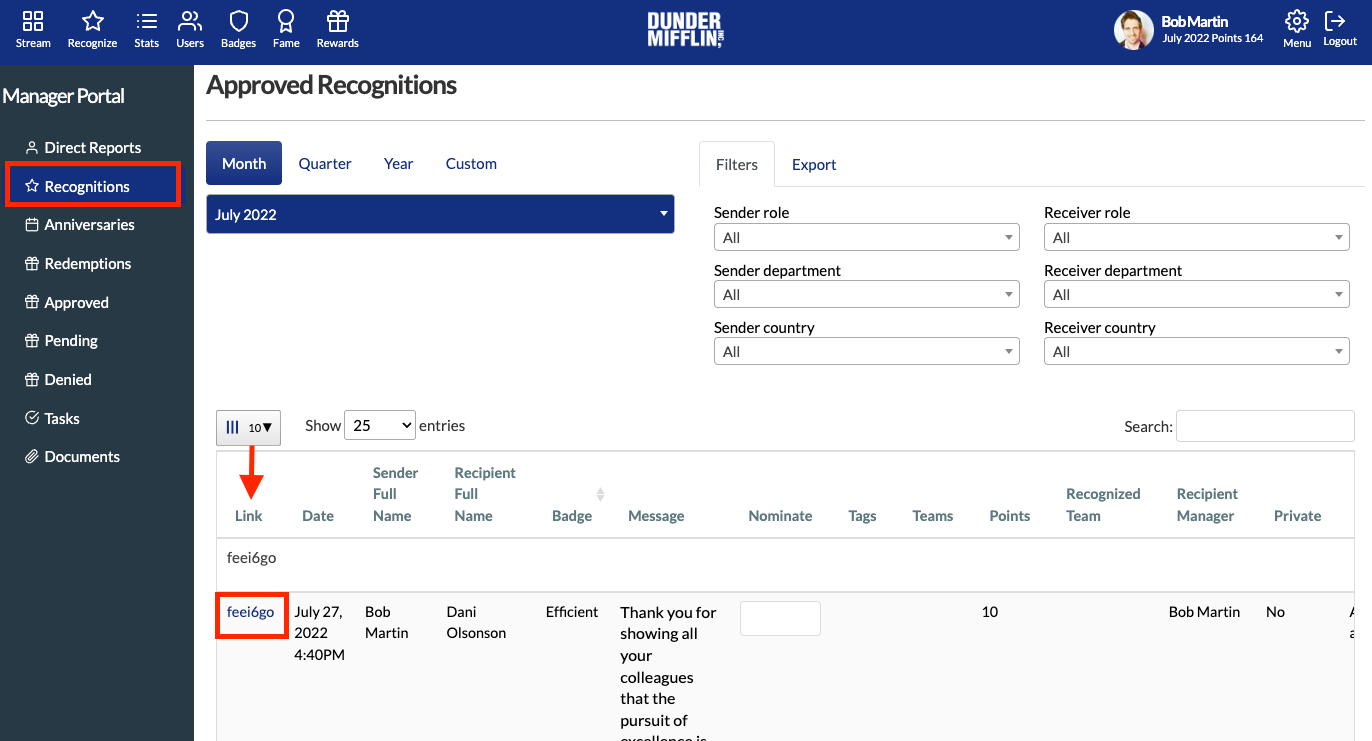 Printing the Certificate for the Recognition or Anniversary/Birthday
In the newly-opened tab, you will now see the corresponding recognition or anniversary/birthday for the employee.
Click on 'View Certificate' to launch another tab with the printable version of the certificate.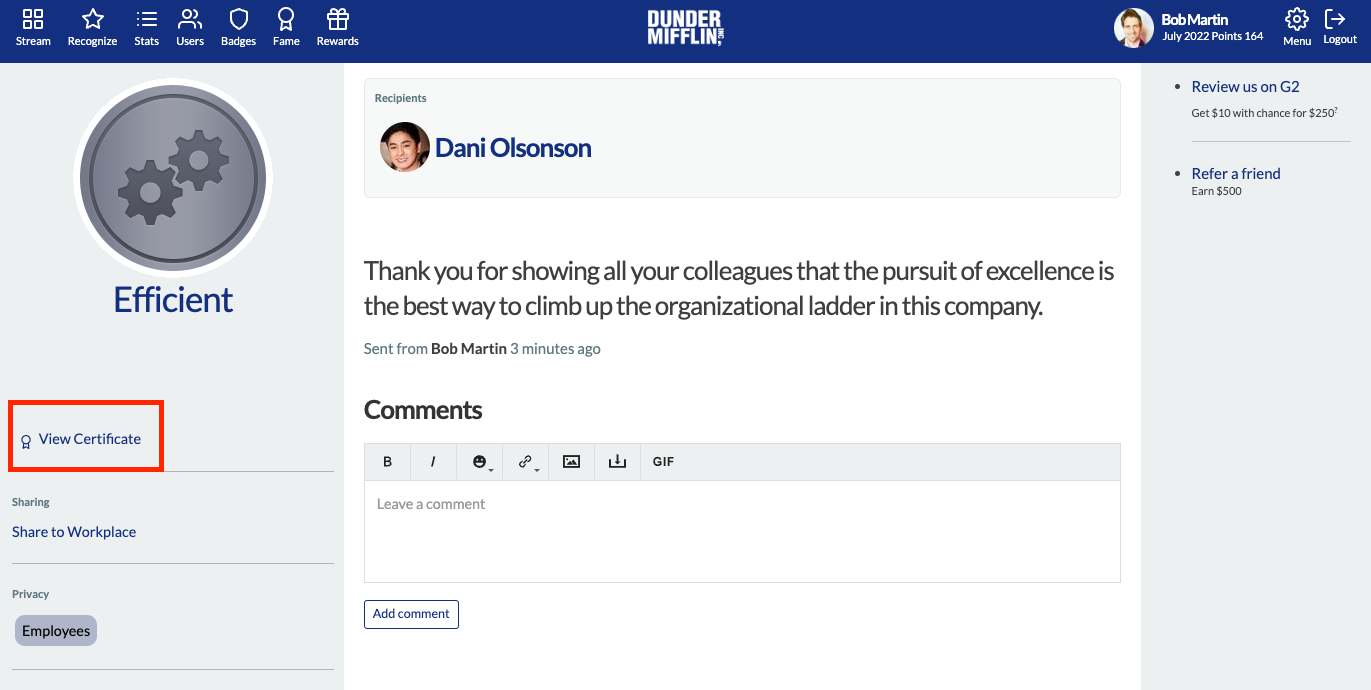 3. You may now print this certificate (via CTRL + P or File/Print) from your web browser.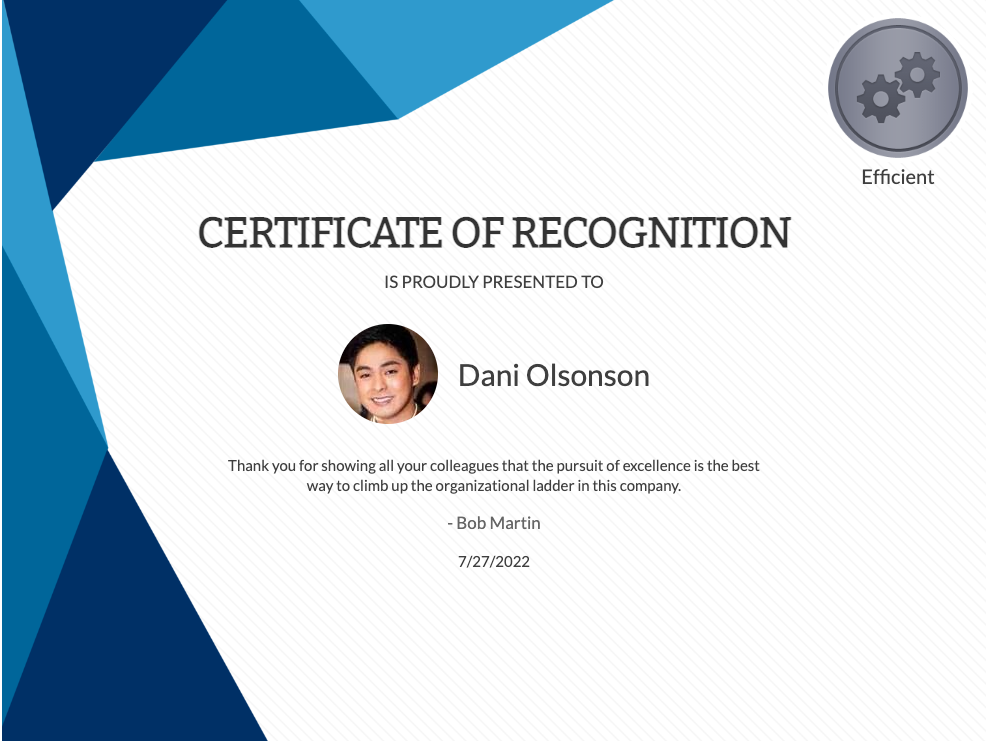 To learn how to customize Award Certificates as a Company Admin, find more information here.