Upon opening the Company Admin, you will land in your Dashboard. The dashboard is a great snapshot of your Recognize account; including its users and high level reporting on usage statistics and engagement week over week. Note that your dashboard will appear mostly blank until you start adding users and sending recognitions to create data to report.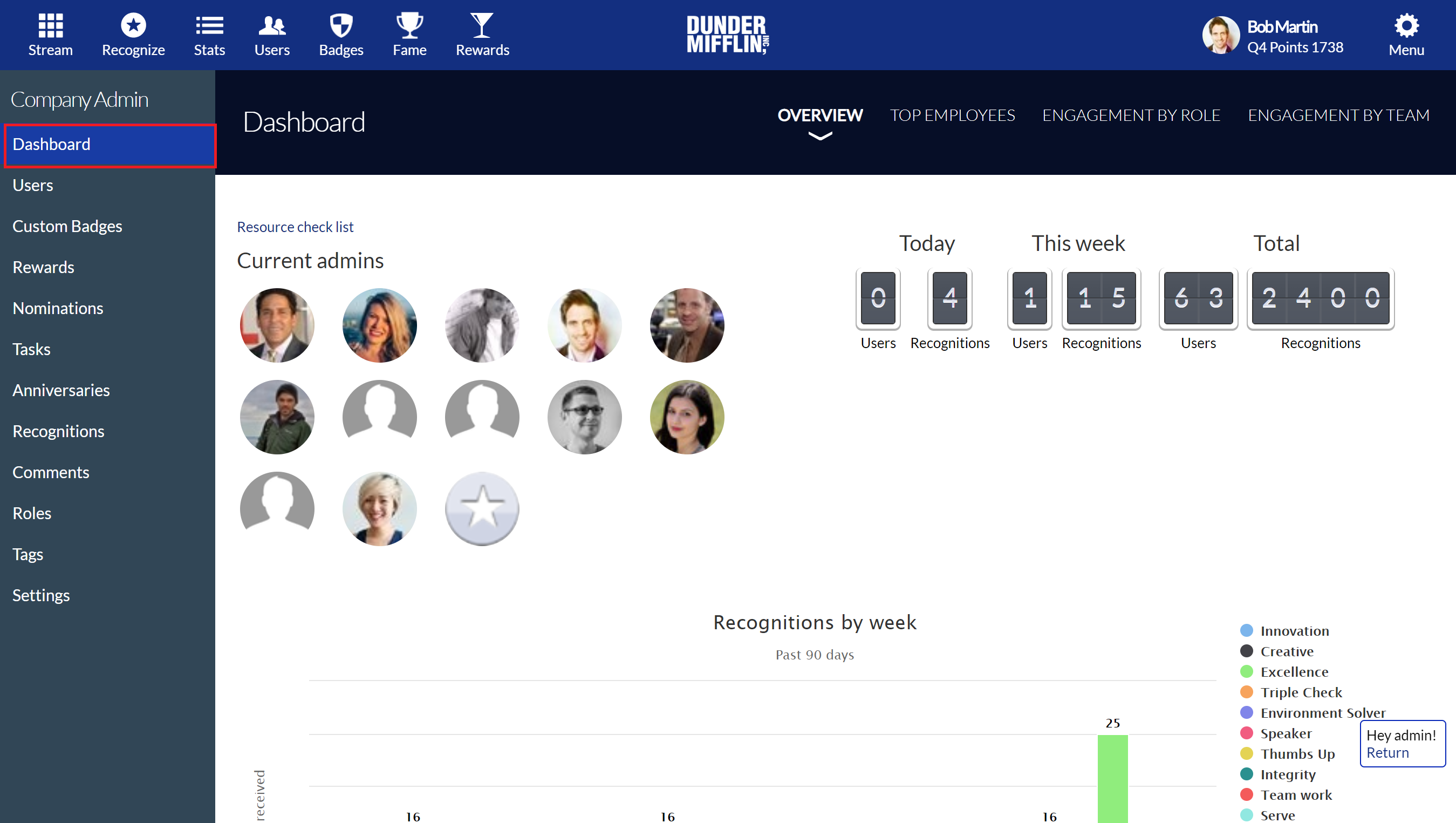 Exploring the Dashboard:


The top-most section of the Dashboard will show you at a glance everyone who is assigned as an admin to your Recognize account, along with your user statistics for today, this week, and forever.
The bar graph below gives you a birds of view of the Recognitions being sent, by number and type, week over week: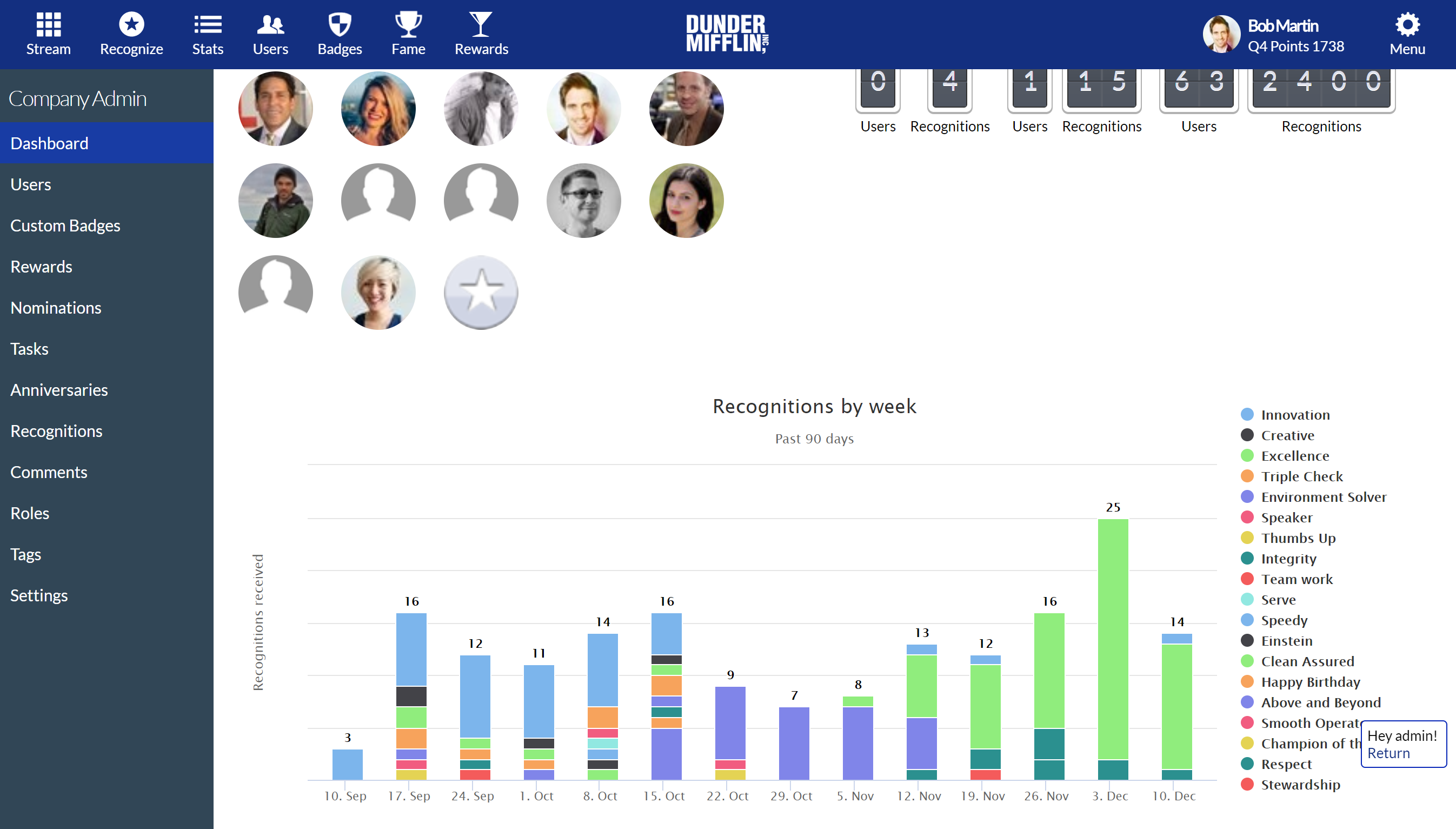 Next, we have pie charts, showing:
1) The top badges being used in your organization, and their percentage of the whole
2) The status of the Recognize accounts for users in your organization, as a percentage of the whole (active, invited, disabled, etc.)
Finally, the meter charts at the bottom-most part of the page give you your Recognition Engagement Score for the last full month (so if we're in June, they will reflect your RES for May). The RES shows you the diversity of recognition among recipients, and senders throughout your organization.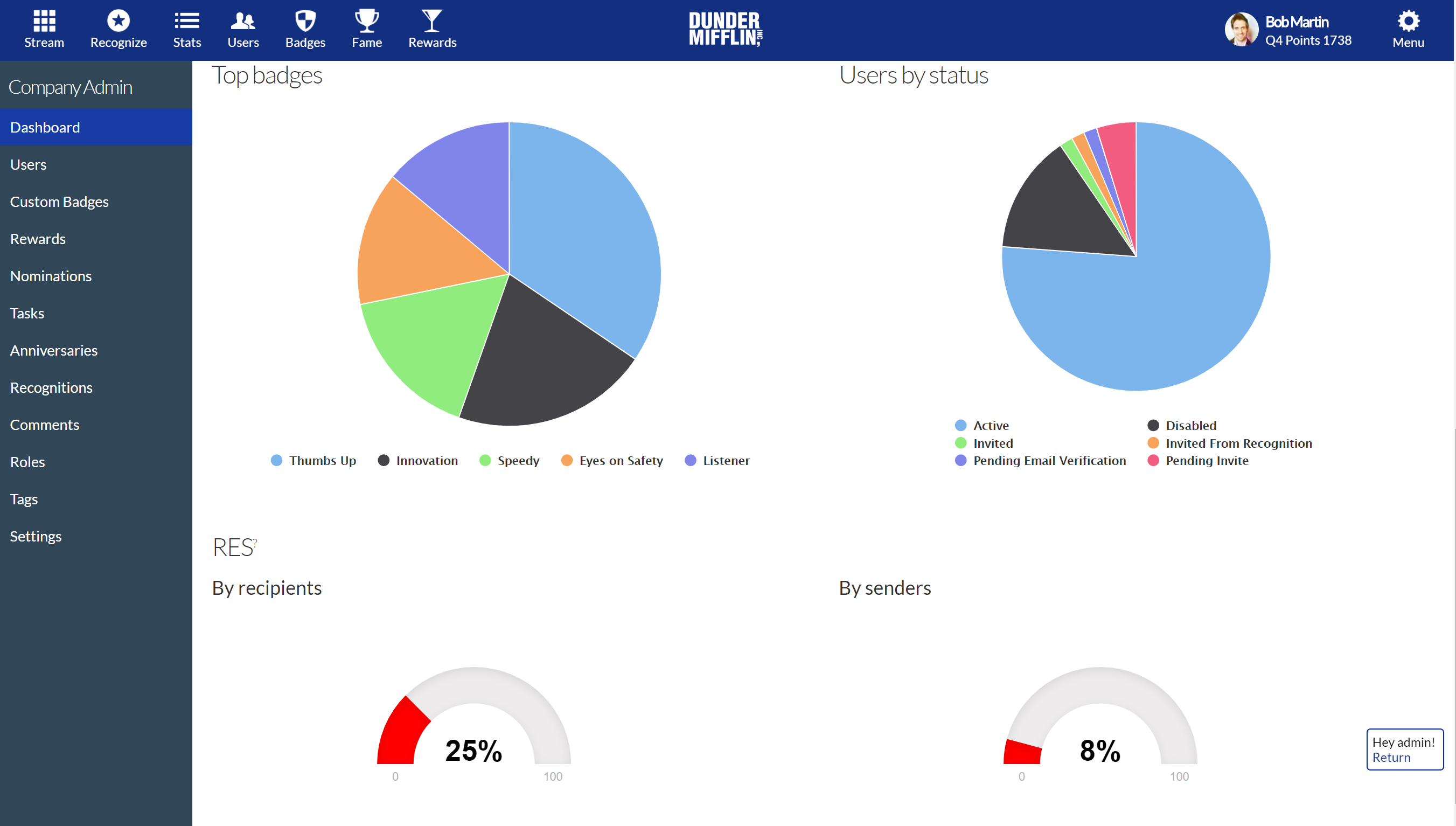 To access your Dashboard:
login to your Recognize account
Select the Menu icon in the top right
Choose the Company Admin option