Managers can run a report of all recognitions given by their reporting team members, in any given time window, through the Recognitions section of their Manager Portal.
Running a Recognition Report:
Open your Manager Portal/Recognitions portal.
Different 'Recognition' review tools are available for Managers:

Interval (sort 'Recognitions' by month, quarter, or year)
Show (display option - toggles between 25 to all entries)

Note: you must change to 'All' if you'd like to export all records)

Search (can type in an employee's name or role)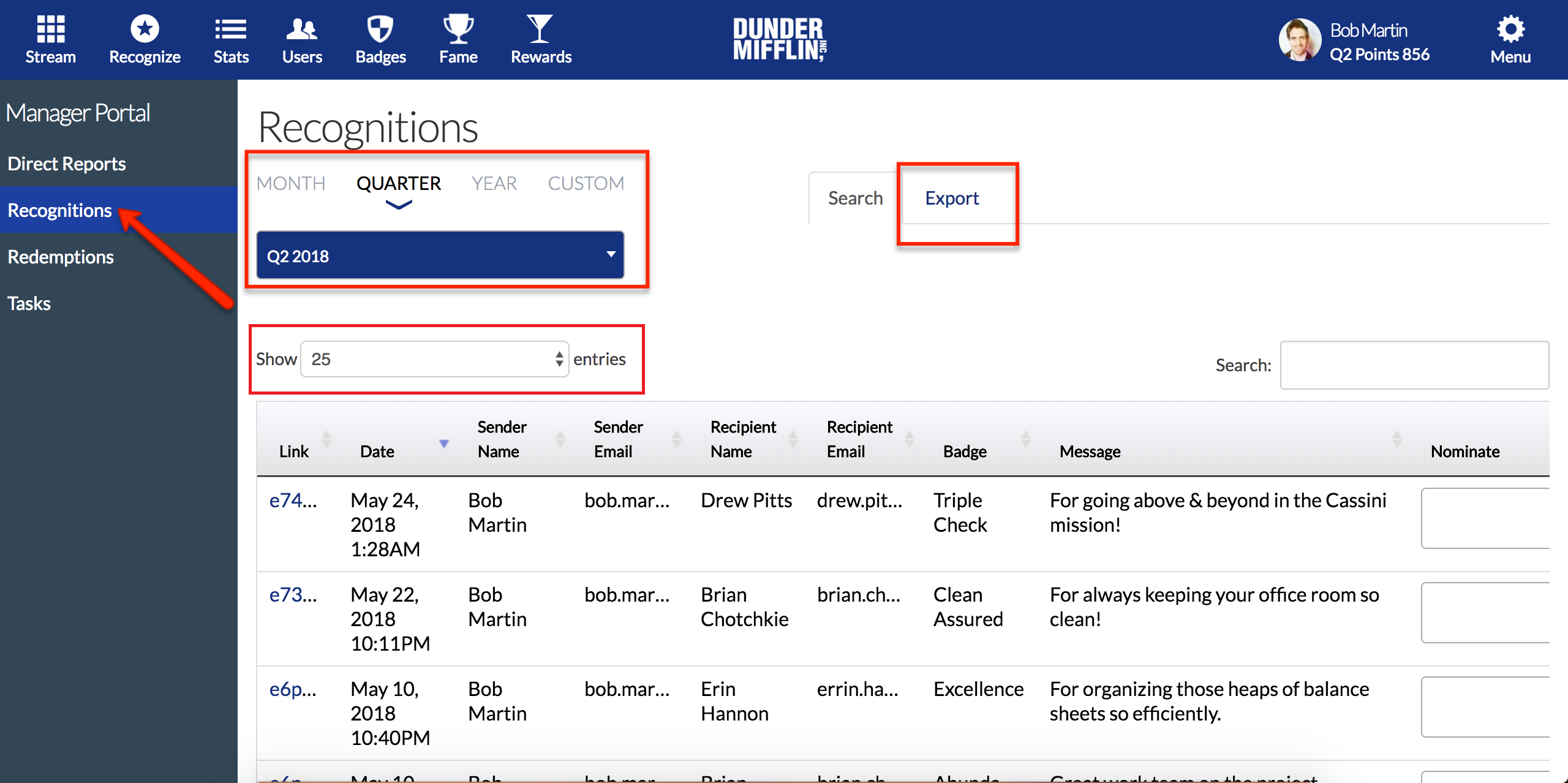 Exporting a Recognition Report:
Select the 'Export' option and choose your preferred format:

Copy (copy of the recognition data for pasting into Word or Notepad)
CSV ('bare bones' Excel file - best for importing)
Excel (Excel data sparsed into different columns)
PDF (PDF-version of the 'Recognition' data)
Print (printable screenshot)

After selecting one of the export formats, the report will automatically download.

Reviewing a Recognition Report (Excel):
Excel tends to be the most popular exporting option for Managers, allowing for easy data review.
After exporting the recognition data into Excel, you can add a 'filter' via the Home/Editing/Sort & Filter tabs.
This will allow you to filter the recognition data by date, recipient name, or badge.