As the first step in your trial, go ahead and get signed in (if you haven't already) look around, and play with all the sparkly things - feel free to touch, they won't break!
To sign in to your Recognize account:
From the https://recognizeapp.com home screen, click the "Sign in" option in the top right.

This will open a login drop-down, where you will enter the email address and password that you used to sign up: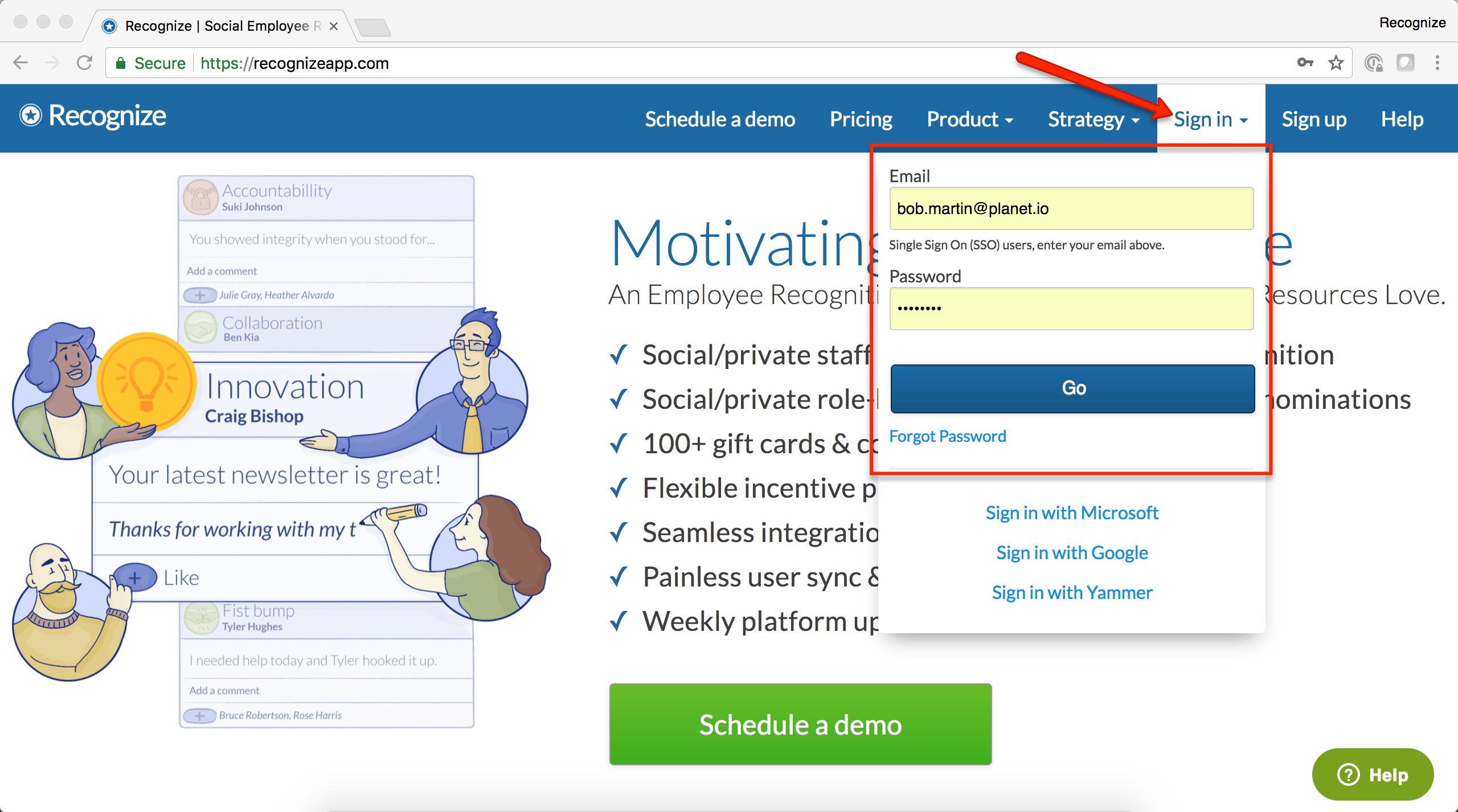 Select "Go," and you are now signed in - easy peasy!


Trial Step 2: Explore
We'll explore your Company Admin, to learn how to start customizing your Recognize account for your trial!