Printing a copy of a Recognition or Anniversary/Birthday certificate for your employees is a great way to enhance employee engagement, especially at upcoming team/company meetings or events. Any recognition to a single individual can be turned into a printable certificate.
How To Customize Your Certificate
Click 'Menu' in the upper right corner of Recognize
Select 'Company Admin' from the dropdown menu
Select 'Settings' from the navigation menu on the far-left
Select 'Theming' from the quick navigation menu on the right of the settings page
Select 'Theme Customizations' to be redirected to the Theme Customizations page




Create an Award Certificate. The exact dimensions of the award certificate should be 1,510px x 1,141px. The template can be found here: Template (Certificate).png. Click 'Choose File' and select your certificate
Select 'Save' when you are done


Steps to Find and Create a Certificate
Click 'Stream' in the upper left corner of 'Recognize'
Select the header of the Recognition you'd like to turn into an Award Certificate to open it


Note: For a Recognition to be turned into an Award Certificate, it must only have one recipient. This will not work for group Recognitions.




Once the Recognition page opens, select 'View Certificate', located below the badge




Click 'Print' in your browser to print the Certificate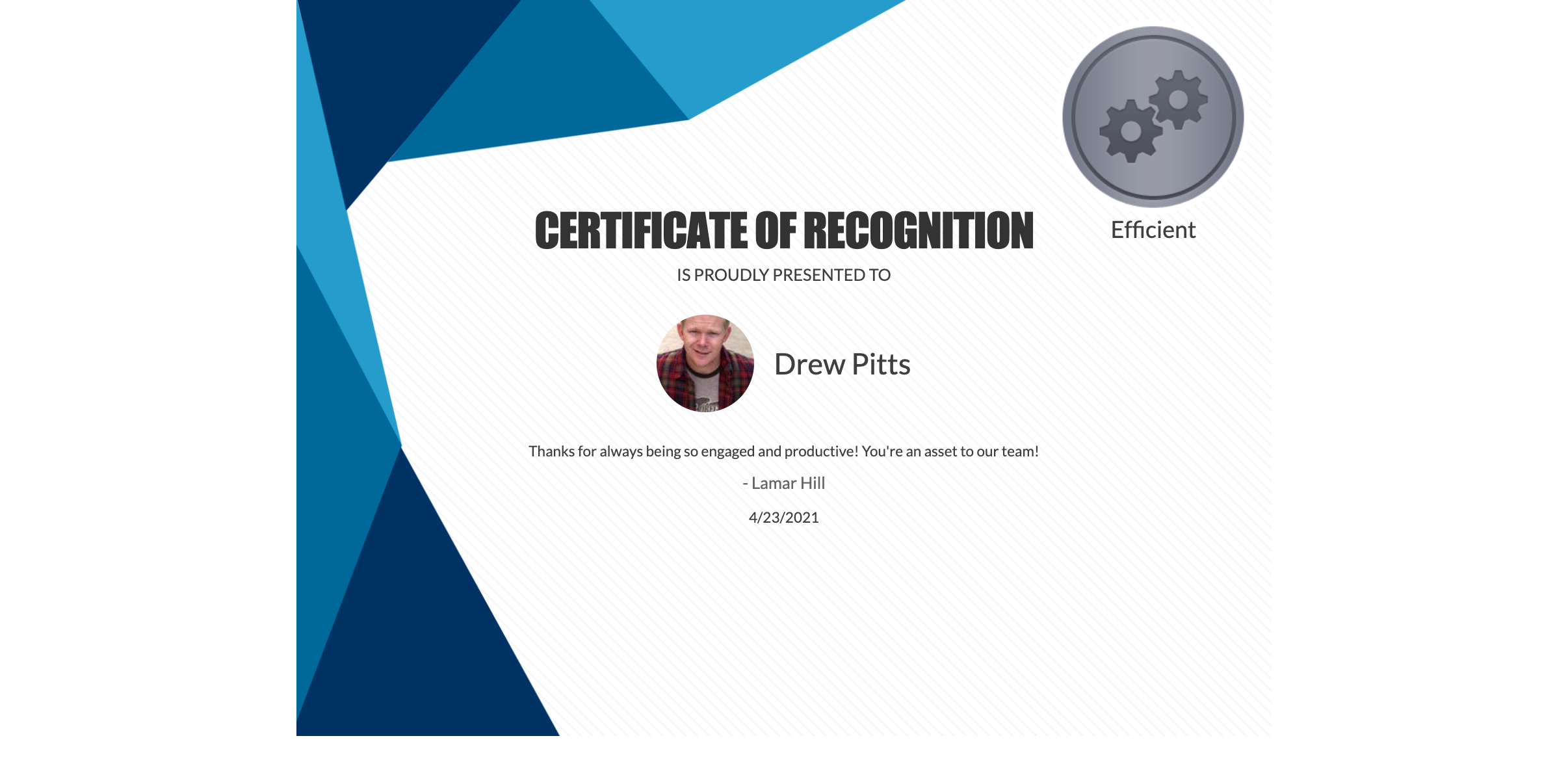 To learn to make a more meaningful recognition certificate, view the Best Practices Handbook.