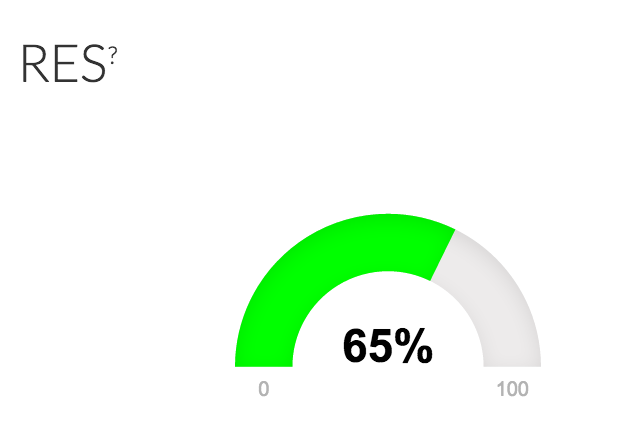 The RES is a metric the Recognize team invented to show the participation of a group of employees in employee recognition.
It is the number of unique recipients of recognition in a month over the number of employees in that group.
Recognize includes this for the entire company on the Company Admin Dashboard as well as on the Team Directory (See top right Menu in Recognize) for each team.
One of Recognize's founding principles is every employee deserves recognition at least once a month. If your company can accomplish this, it will pay back exponentially.