Yes, it is called the Kiosk Mode and you can enter into this mode from your main Recognize stream page.

We recommend once on the Kiosk mode page to zoom out.
If you don't want to be logged into your account on a public computer showcasing the Kiosk mode, then set a password in the Company Admin Settings.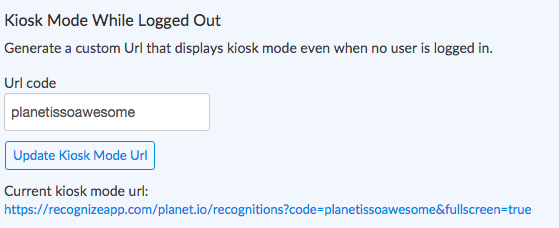 Note: The Kiosk Mode refreshes the browser every minute to show latest recognitions.