Only users who have been selected as admins in the Users section of the Company Admin can see the Company Admin menu options.
The Company Admin is accessible through the top right Menu in Recognize.
Click Company Admin to go into the Company Admin. What will initially display is the Dashboard, and the left navigation allows the admin to manage the company's account.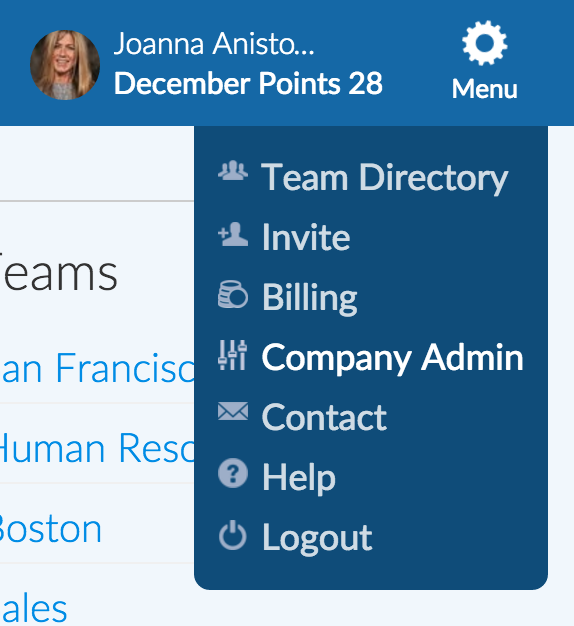 If you have the Recognize extension and a Yammer user, you can click COMPANY ADMIN in Yammer.com from the top Recognize menu.