Spreadsheets can now be imported directly from within Recognize! You no longer need to send us a spreadsheet.
Please note: Only company admins may import spreadsheets.
To get started:
1. Visit the Company Admin in Recognize via the menu at the top right.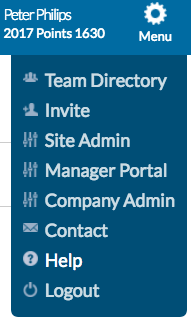 2. Visit the Users section and click Spreadsheet import.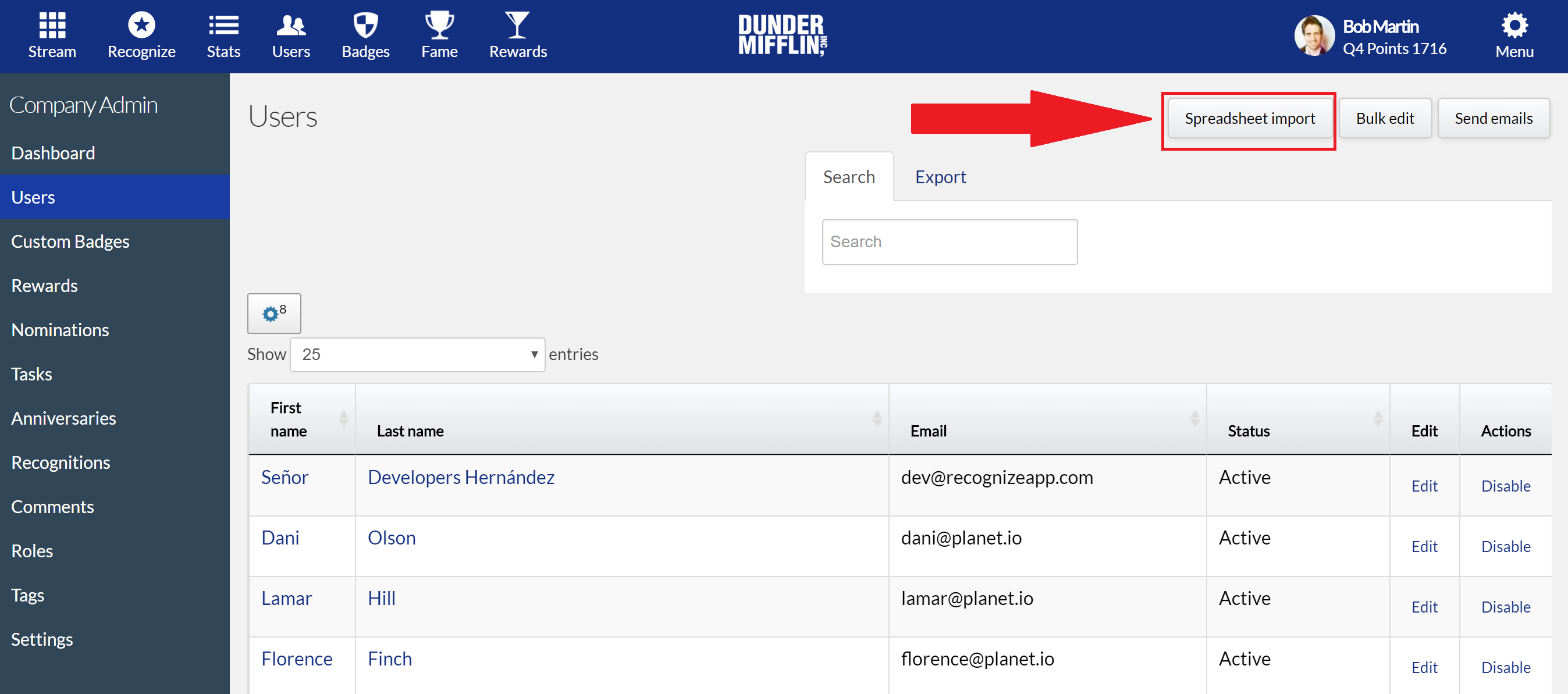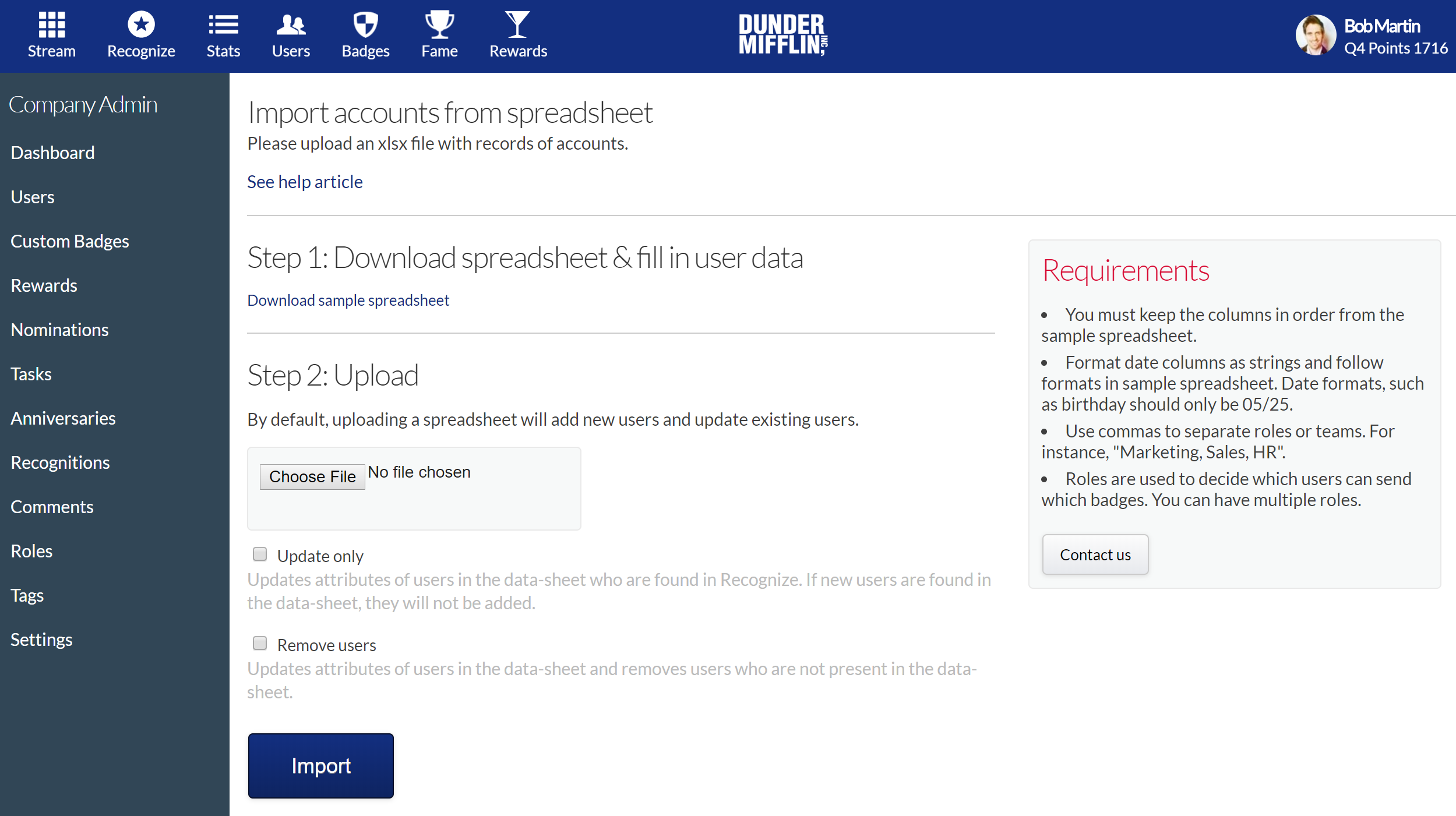 3. When you have prepared your spreadsheet, choose your file, select options, and click Import.
Options:
Update only: Choose this option if you do not want to add users and only want to update existing users in the system.
Remove users: Choose this option if you want to remove users in Recognize who are not found in your data sheet.
Please note the following:
Your import will be queued and processed in the background.
Stay on this page to watch the progress.
You can leave this page and the import will continue in the background.
You will be emailed when the import is complete.
If there are any errors, a spreadsheet will be created with the results. This spreadsheet is accessible from the completion email as well as from the "Last import" section on Spreadsheet import page above.
Tips and Tricks
Download the sample spreadsheet and fill in data using the exact column headers. Don't remove or reorder any columns
Format dates as strings
Use commas to separate roles or teams