Selecting and Redeeming a Gift Card:
1.Users can redeem rewards through the Rewards portal from the top tool bar.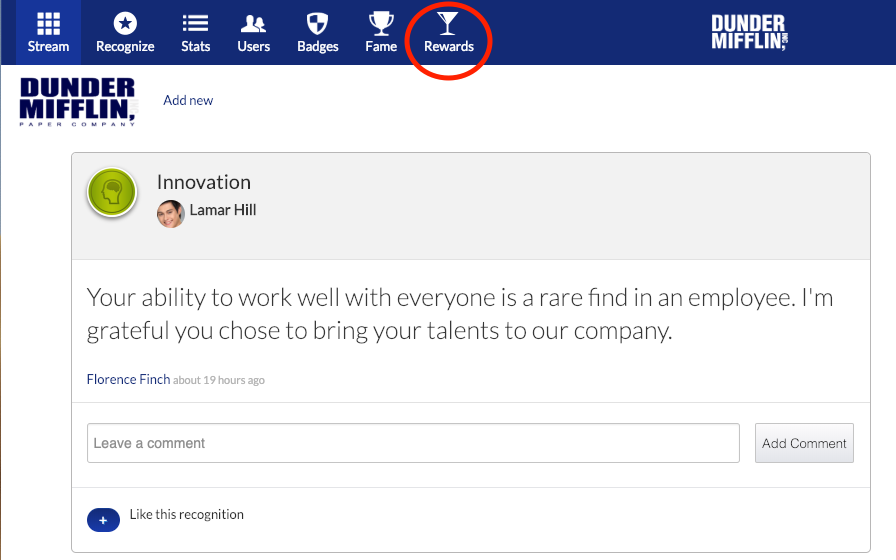 2. Once in the portal, users browse through a wide range of company-fulfilled and vendor-fulfilled Rewards options:
Filters (displays either all rewards options or just those that are currently redeemable)

Users with more points will be able to redeem more rewards.

Value (sorts the rewards by point value - either low to high, or high to low)
3. For each reward, you can toggle between the different point value options.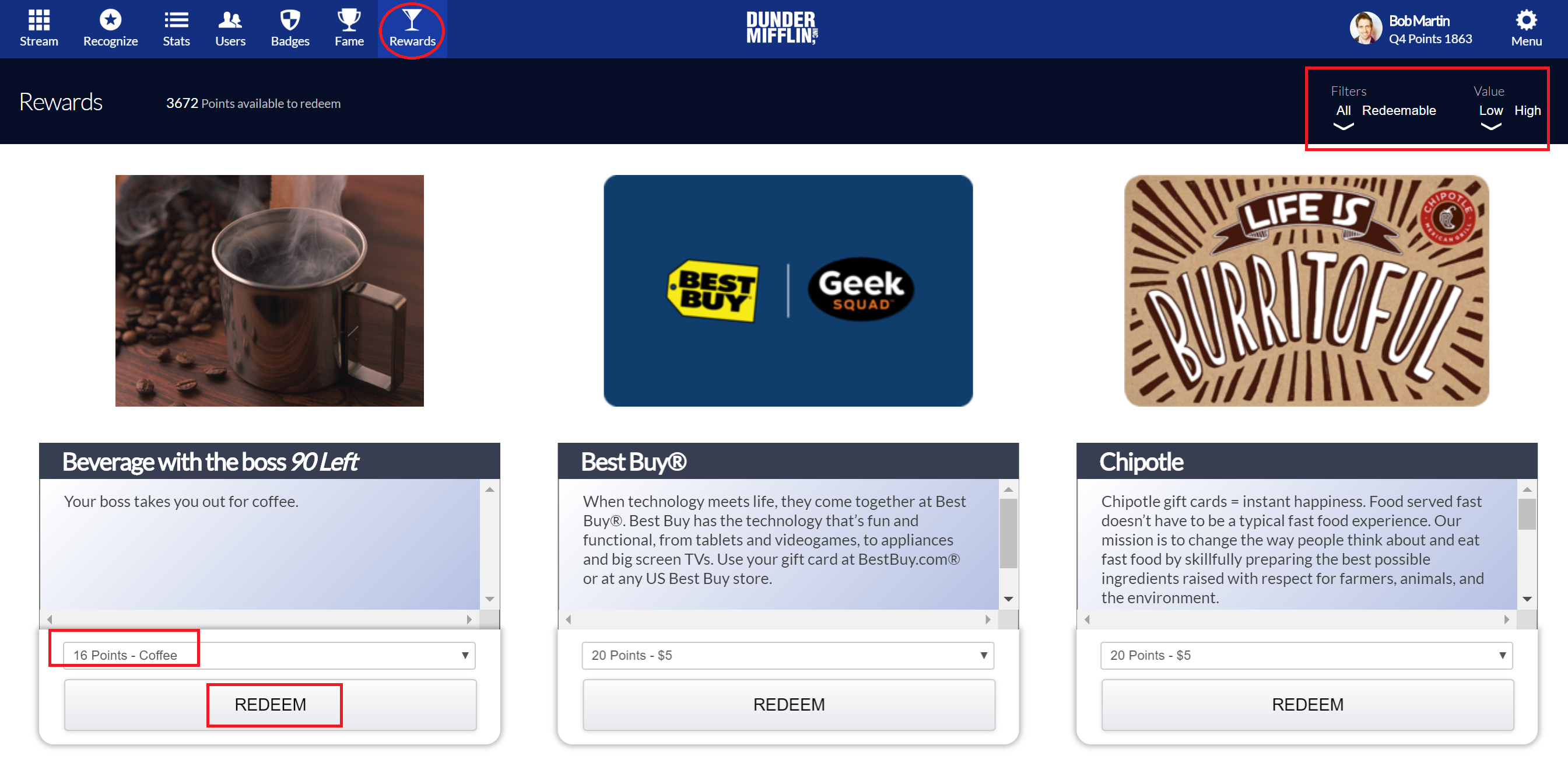 4. Once you've decided which reward to select, click 'Redeem' and 'Yes, get it!' on the pop-up.
Note: once a provider-fulfilled reward (e.g. Chipotle gift card) is selected, it cannot be refunded!
Locating Your Selected Gift Card:
After selecting and redeeming a gift card through the 'Rewards' portal, you can now locate the details via your User Profile:
1. Go to your User Profile (top right) and click Rewards in the tabs. You should see the reward's 'Status' listed as 'Pending', and you'll receive an email once it's approved by the Rewards Manager.

2. Once approved, you can view the redemption code in your email so you can access on the go. Or go to your user profile to get the reward details.
3. All gift cards are digital, but you can use many of them in the stores. Use the code and instructions by clicking View details in your rewards from your profile.
4. If you need to access your gift card code on the go, access your email from your phone to reach all important reward information.